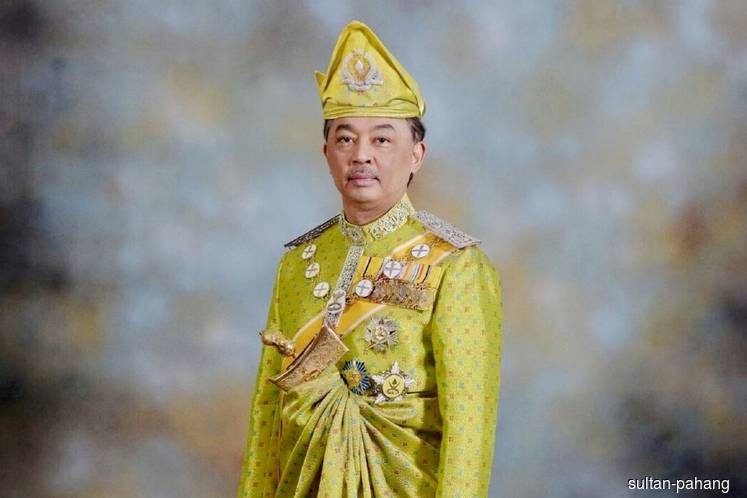 KUALA LUMPUR (March 11): Yang di-Pertuan Agong Al-Sultan Abdullah Ri'ayatuddin Al-Mustafa Billah Shah has pledged that the government will continue to improve the wellbeing of the rural population, the indigenous peoples of Sabah and Sarawak, as well as the Orang Asli community through a comprehensive approach.
Sultan Abdullah made this commitment during his Royal Address at the Dewan Rakyat today, when he officiated at the first meeting of the second session of the 14th Parliament. His Majesty will oversee his first parliament session since being appointed the 16th Yang di-Pertuan Agong on Jan 31 this year.
He pointed out that the comprehensive approach will include economic, human capital, and infrastructure development.
"There will be a greater focus on a more balanced and inclusive regional development in order to reduce the gap among the states and between the urban and rural areas," he said.
This comes as the proposal to restore the original status and rights of Sabah and Sarawak as enshrined in the Malaysia Agreement 1963 (MA63) is expected to be the focus of this round of parliament session.
Last week, Minister in the Prime Minister's Department Datuk Liew Vui Keong announced that the government has agreed in a cabinet meeting to amend Article 1(2) of the Constitution for this purpose.
Liew, who is the chairman of the Technical Work Committee for MA63, said the constitutional amendment would be presented to Parliament in this session, to make Sabah, Sarawak and Peninsular Malaysia equal partners under the federation.
MA63 led to the establishment of Malaysia on Sept 16, 1963, and recognised Sabah and Sarawak as partners with equal rights to Malaya (now Peninsular Malaysia).
However, a constitutional amendment in 1976 resulted in the status of the two states becoming the 12th and 13th states in Malaysia.
Liew noted that the constitutional amendment will require the votes of two thirds or at least 148 from 222 parliamentarians, to be approved. — theedgemarkets.com