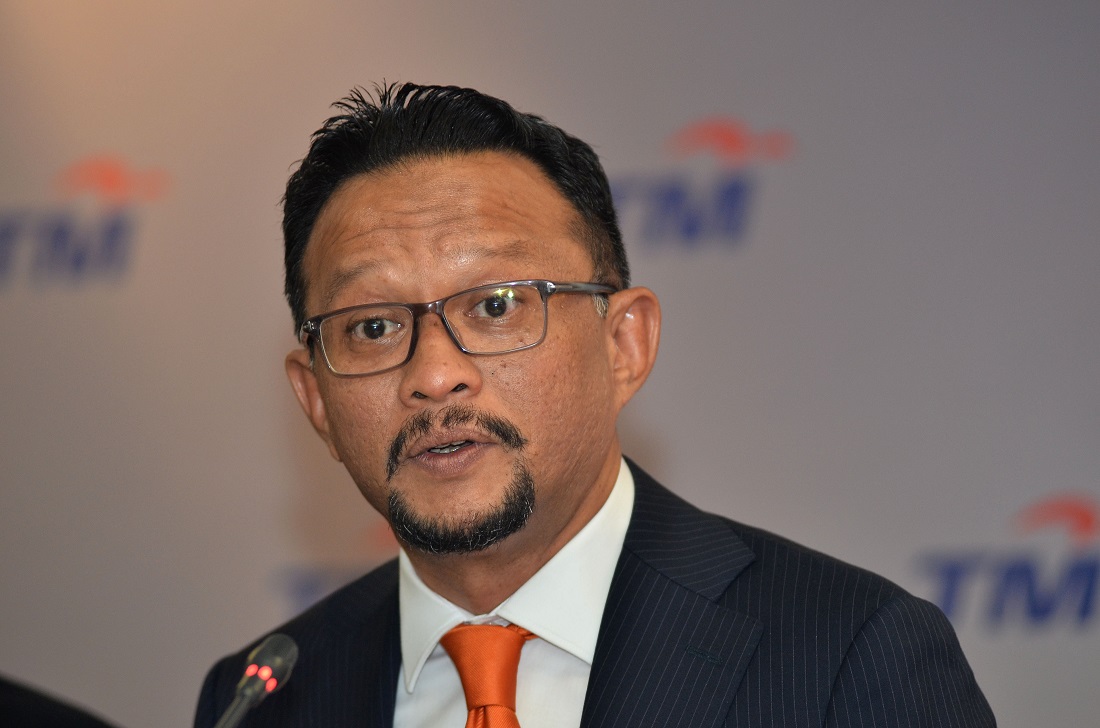 KUALA LUMPUR (March 18): Telekom Malaysia Bhd (TM) wants to sell more buildings and landbank "to unlock the value of its assets", reported The Star today
"We are looking at various options to unlock the value of the buildings and land as we optimise our network. We have been doing this over the past few years,'' TM acting group chief executive officer/chief operating office Imri Mokhtar (pictured) told the local English daily today.
"The proceeds from the sale will be used to fund our business and for our working capital,'' he said.
*TM: Non-core property asset sale to create long-term value for shareholders
It was reported last month that TM plans to sell its Annexe 1 and Annexe 2 buildings at its headquarters here. The reserve price range for the properties is said to be between RM273.4 million and RM312 million.
According to The Edge Financial Daily, both buildings occupy leasehold plots and are owned by TM, with the plots still having another 53 years left to their lease.
Annexe 1 is a 20-storey building with a gross floor area (GFA) of 266,140 sq ft, a net lettable area of 188,122 sq ft and an occupancy rate of 95%. Annex 2 is a 33-storey building with a GFA of 412,875 sq ft, a net lettable area of 280,650 sq ft and an occupancy rate of 92%. The reserve price for Annexe 1 starts at RM108.5 million and goes up to RM125 million, while Annexe 2 starts at RM164.9 million and goes up to RM187 million.
External tenants in the two buildings currently pay between RM3.50 and RM4.60 per sq ft, leading to a total rental income of RM406,330.34 a month for TM.
The tenants are VADS Business Processing Outsourcing, a subsidiary of TM, Pusat Perubatan Menara, Syarikat Bekalan Air Selangor Sdn Bhd and Perbadanan Urus Air Selangor Bhd.
TM posted a 83.5% decline in net profit to RM153.1 million for full year 2018. It was reported that a RM982.5 million was provision made for the impairment of fixed and wireless network assets. Revenue was recorded sat RM11.8 billion.