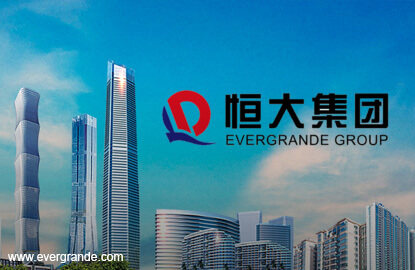 China Evergrande Group is China's second-largest property developer, who are also know for investments into football clubs and spring-water companies, has declared that they can be the biggest electric vehicle manufacturer in the world within three to five years.
Having moved away from real estate for years, this may mark it's boldest move yet.
Bloomberg reports that the firm said in a statement on its website Tuesday that it plans to start selling EVs "soon."
"Evergrande has positioned across the electric-vehicle industry chain and is now armed with advanced technology," Chairman Hui Ka Yan was reportedly said at a supply-chain conference held by the group in Tianjin on Saturday. "Evergrande will strive to become the world's biggest, and the strongest, electric vehicle group within three to five years."
Tesla Inc., headed by chief executive officer Elon Musk, has been producing EV's for years now, only recently managing to make a profit. In addition to Tesla, every major car maker that doesn't already have EV's on the market, are currently making strides into EV production and research.
Evergrande has yet to disclose any details of the automobiles it intends to produce, but it's not the first time the company has made moved into automotive technology.
This year, Bloomberg reports that units associated with Evergrande's health division have spent over $1.1 billion buying stakes in EV-related companies. Interests which give Evergrande a production base for its own cars.