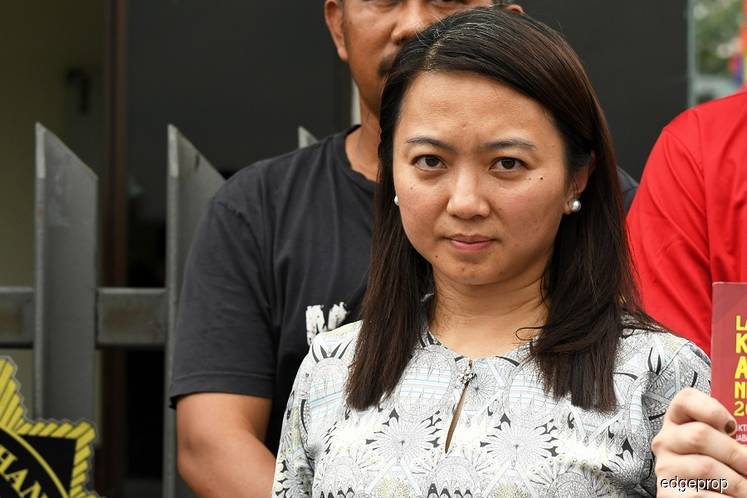 KUALA LUMPUR (March 25): The RM150 million that is supposed to be paid as compensation to the developer if the Taman Rimba Kiara development is cancelled, "is an imaginary figure", said Hannah Yeoh in a statement issued today.
The compensation "needs to be supported by receipts or proof of payment for the alleged transactions".
"The FT (Federal Territories) Minister must not jump the gun in putting a mythical price tag for cancellation of the proposed development especially in light of the revelation made by C4 (The Centre to Combat Corruption and Cronyism)," the Segambut MP said, in responding to Khalid Abdul Samad's response about the payout.
"C4 has provided fresh revelation of conflict of interest involving Yayasan Wilayah Persekutuan in this proposed development and I believe the same is still pending investigation by MACC", Yeoh, who is also the Deputy Women, Family and Community Development Minister, stated.
Referring to Khalid's comment that the project should proceed as the size of the land for the high-rise development would be reduced to 3.2 hectares, Yeoh reiterated her stand that "scaling down" must not go beyond the current longhouse footprint.
"The entire Taman Rimba Kiara must not be touched for development," Yeoh stressed.
Nearby residents have protested against the development on the green lung, and Khalid had said the matter will be decided by Cabinet in April.
*TTDI residents: Why still no action taken against Tengku Adnan over Taman Rimba Kiara?
*MACC has started investigations on Taman Rimba Kiara, says report
*Taman Rimba Kiara project disputes to be tabled to Cabinet for decision next month