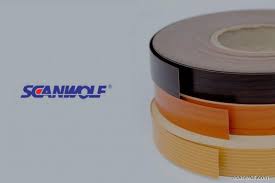 KUALA LUMPUR (April 2): Scanwolf Corp Bhd plans to sell part of its property inventory worth about RM99.2 million to address a loan default by its wholly-owned unit Scanwolf Development Sdn Bhd (SDSB), it said in a Bursa Malaysia filing today.
SDSB had failed to repay an instalment of RM1.75 million on the due date of April 1. Its total outstanding borrowings amount to RM8.74 million.
According to Scanwolf, its unit had fallen behind on repayments as the sluggish property market had affected its sales.
Besides selling its property inventory, the company will also work towards improving its cash flow by reducing unnecessary expenses, as well as submit a proposal to restructure the loan facilities with the financial institution, it said.
"There is no legal implication at this stage as no legal action has been taken by the financial institution against the Group. The credit facilities are secured against, amongst others, certain assets of SDSB, guarantee by the directors and corporate guarantee by Scanwolf," it added.
Scanwolf's board also said, "After having inquired into the affairs of the Company, (it) is of the opinion that the Company will be able to pay all its debts as and when they fall due within the period of 12 months from the date of this announcement."
"Accordingly, the Company will provide the Solvency Declaration to Bursa Malaysia Securities Bhd within three market days from the date of this announcement," it added.
Scanwolf shares, which had been suspended for an hour at 9.09am today, declined 2.5 sen or 14.3% to 15 sen at the noon market break today.