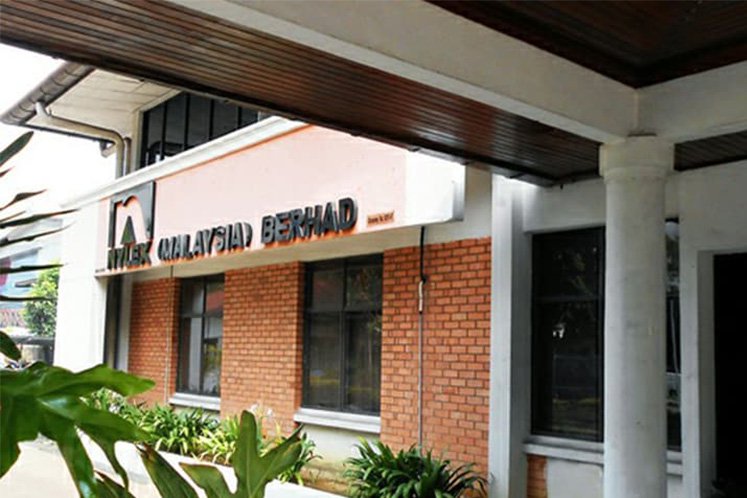 KUALA LUMPUR (April 9): Nylex Bhd said it has entered into an agreement with Utusan Melayu (Malaysia) Bhd for both parties to settle their legal dispute over the refund of deposits totalling RM10 million.
Under the agreement, Utusan will transfer The Trax, a mixed development located near Utusan's headquarters at the Jalan Chow Sow Lin area, to Nylex.
The property, valued at RM6.7 million, will set off against Nylex's claim. Utusan will also reimburse Nylex the stamp duty for the assignment or transfer of the Trax by March 31, 2021, Nylex said in a stock exchange filing.
The remaining RM2.89 million will be paid by the Practice Note 17 media company to Nylex vide monthly instalments. The first instalment is to be paid by Jan 31, 2020.
Meanwhile, Utusan also signed a settlement agreement with Redberry Sdn Bhd, a subsidiary of Ancom Bhd. Under the agreement, Utusan will procure its wholly-owned unit, Utusan Airtime Sdn Bhd, to transfer all its shares representing a 20% stake in Titanium Compass Sdn Bhd, valued at RM6 million.
Redberry will bear the agreed portion of the loss suffered by Utusan of RM2.02 million in connection to the supply of tablets agreement, by setting off that amount against the judgement sum.
All parties will withdraw the claim or counter-claim within five days of execution of the agreement, with no liberty to file afresh.
In September 2018, Nylex filed a suit against Utusan for allegedly failing to refund the RM10 million deposit which had been remitted for the proposed "Advertisement, Branding and Communication" exercise in January 2018, as well as its "Nationwide Corporate Branding" and "Corporate Social Responsibility" campaigns in February 2018.
Redberry's claim states that Utusan failed to refund the RM8.5 million deposit paid for "Advertising, Branding & Communication Exercise" by Redberry Media Group through Utusan Malaysia and Mingguan Malaysia in April 30 last year.
Shares in Nylex finished half a sen or 0.76% higher today at 66.5 sen, for a market capitalisation of RM121.15 million. Utusan, meanwhile, settled unchanged at 15 sen.— theedgemarkets.com