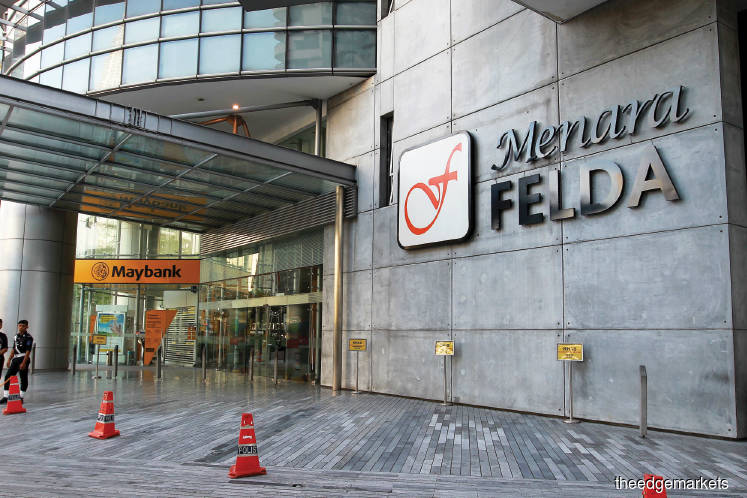 KUALA LUMPUR (April 10): The government has allocated RM6.23 billion to support several initiatives the Federal Land Development Authority (Felda) will undertake to restructure and strengthen its operations, says Economic Affairs Minister Datuk Seri Mohamed Azmin Ali.
The funds will be used as grants, loans and government guarantees, he said in his speech at Parliament today.
The initiatives include:
introducing a new model for managing settlers' lands
developing skilled and innovative settlers and lessening their dependency on planting oil palm
introducing a new flexible aid scheme
abolishing interest rates on the cost of living loan and harvest advances taken by settlers, and
completing the construction of homes for second-generation Felda settlers.
According to Mohamed Azmin, the new model for managing settlers through land rental for a reasonable period will resolve demographic issues of the settlers and the absence of economies of scale.
"The introduction of this new model will enable the settlers' land to be consolidated and to be cultivated efficiently, and also the economies of scale can reduce operating costs and increase productivity," he added.
Mohamed Azmin said Felda is also determined to create skilled and innovative settlers to improve income through agricultural and livestock activities, which use new technologies such as smart farming and precision agriculture.
These new measures will not only help settlers reduce their dependency on palm oil, but also allow them to generate new high-value income through short periods of harvesting, he said.
The government has agreed to allocate RM1 billion for a period of four years to implement these new measures.
Meanwhile, a flexible new sophisticated asset management scheme (skim pengurusan aset canggih/SPAC) will gradually replace the cost of living loan and harvest advances currently available to settlers.
"Through this new scheme, settlers will receive loans that are appropriate to their earnings," he said.
Mohamed Azmin added that the proposed scheme is currently being studied in detail and in the interim, the cost of living loans and harvest advances will still be disbursed at existing rates.
The government has approved RM480 million this year for these loans, he added.
Meanwhile, the effective interest rates on these loans will also be abolished at a cost of RM2 billion to the government, to lighten the financial burden of settlers, he added.
In addition, the government will spend RM250 million to complete the construction of 4,794 homes that are 70% completed as it seeks to help second-generation Felda settlers resolve their abandoned housing woes. — theedgemarkets.com