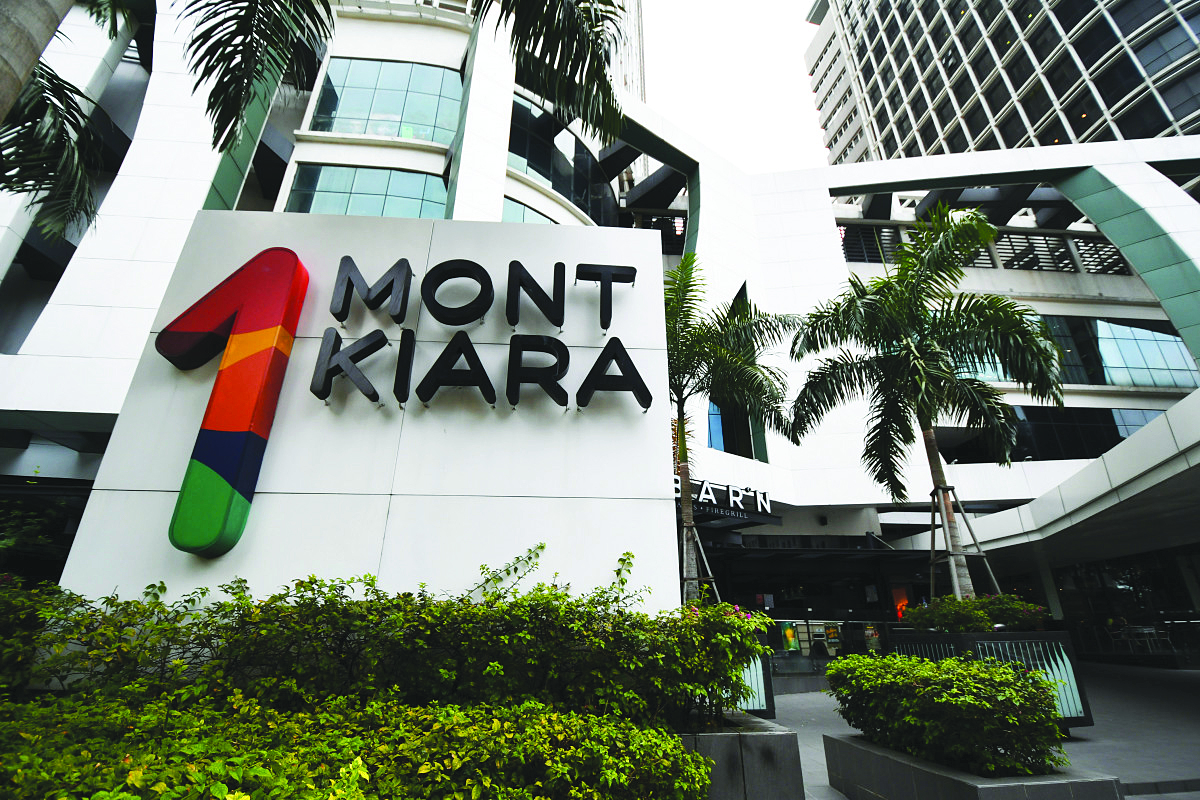 EdgeProp.my reported in February 2018 about the first Subsidiary Management Corporation (Sub-MC) in Malaysia that will be formed soon. The 1 Mont'Kiara mixed-use stratified development in Mont'Kiara, Kuala Lumpur will soon see the existence of three Sub-MCs.
According to the development's property manager Burgess Rawson Malaysia, the mixed development currently comprises four development components. The first is 1 MK which was designed, built and completed in 2010 with two wings housing office parcels. The Premier Suite Wing is 34 storeys with 30 parcels while the Office Suite Wing is 29 storeys with 156 parcels.
The second component is a 19-storey en-bloc office called Wisma Mont'Kiara completed in 2010 while the third was 1 Mont'Kiara, a 4-storey mall completed in 2010 with car parks in the basement and upper levels all within one en-bloc parcel. The final component was i-Zen Kiara II – a 33-storey serviced apartment completed in 2006 with 238 residential and six commercial parcels.
Three Sub-MCs will be formed to manage i-Zen Kiara II; Menara 1 MK; and Wisma Mont'Kiara and 1 Mont'Kiara.
Burgess Rawson Malaysia managing director Wong Kok Soo tells EdgeProp.my that the proprietors of residential component i-Zen Kiara II wanted a Sub-MC to be formed so they could be insulated from any liability arising from the commercial components, and to have independent control of their own accounts and limited common property (LCP).
Similarly, the proprietors of the office component in Menara 1 MK as well as the two en-bloc parcels of 1 Mont'Kiara and Wisma Mont'Kiara demanded the same.
However, getting the required consent of two-thirds of the aggregate share units to form the Sub-MCs was no easy task as a number of purchasers had yet to be registered and take up their strata titles, while some who had registered were not entitled to vote due to arrears in their maintenance charges.
"The registered proprietors who were entitled to vote collectively held only 71% of aggregate share units. For convenience, the EGM was held on the same day as the third annual general meeting on Dec 6, 2018. However, the timing was not right as a number of people had gone on holiday or overseas. Furthermore, some registered proprietors who were entitled to vote were apathetic and needed some motivation from the management office to cast their votes," Wong reveals.
Over the 60-day voting period, Burgess Rawson's team of seven polling officers and assistants sent emails, Whatsapp messages and made daily calls to the registered proprietors who were eligible to cast their votes during the 60-day voting period.
"The mission was only accomplished when two proprietors returned from overseas to cast their votes three days before the closing date. The last proprietor flew in from London to cast her vote on Sunday (Feb 4) before the counting took place the following day. It was certainly a tight race against time," he says.
The certificate of establishment of the three Sub-MCs has been issued by the Federal Territory Director of Land and Mines on April 9. The first AGM is expected to be held in May followed by the handing over of the LCPby the MC in June. Hence, the Sub-MCs will most probably commence their respective independent management periods with effect from July 1.
This weeks cover story is about what Sub-MCs are and why we need them, read it here.
This story first appeared in the EdgeProp.my pullout on April 12, 2019. You can access back issues here.