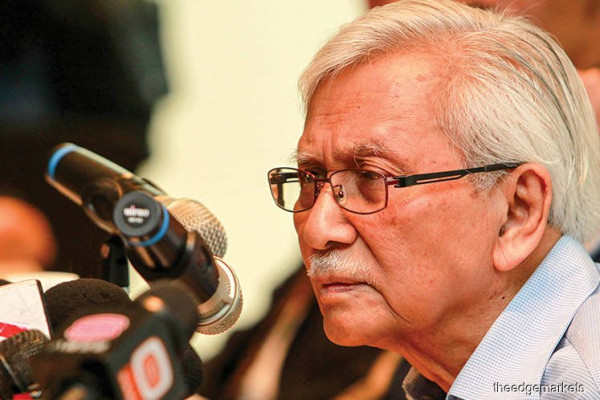 PETALING JAYA (April 12): The cost reduction of RM21.5 billion for the East Coast Rail Link (ECRL) was achieved through reduction of the cost per kilometre for the project from RM90 million to RM68 million.
The NST reports that Tun Daim Zainuddin, who is heading the ECRL talks with China as the PM's special envoy, said the 688km link would be slightly shorter but will remain as a double tracking line.
"It will not go through Gombak. The revised line will be Kota Baru-Mentakab-Jelebu-Kuala Kelawang-Bangi/Putrajaya-Port Klang," he said.
The supplementary agreement that was signed at 11am today represents an improved deal on the ECRL, said Daim, being the result of negotiations since July 2018 to reduce costs.
The original prie of RM65.5 billion, would have saddled the government with RM130 billion in debt under the earlier terms and conditions.
"The earlier (BN) government agreed. But this new government is concerned about cost. This is the rakyat's money. Being able to save RM21.5 billion is a big achievement," Daim said.
Further details on the supplementary agreement will be announced by Prime Minister Tun Dr Mahathir Mohamad on Monday, he said.