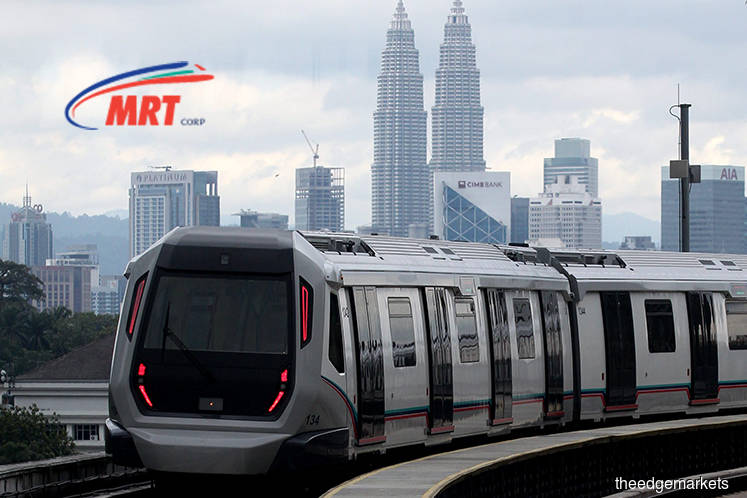 PETALING JAYA (April 15): The long-abandoned RM400 million Putrajaya rail link is highly likely to be revived, a source was quoted today.
The revival plan comes with an an additional extension up to the Kajang mass rapid transit (MRT) station, reported The Star today.
"While it may take about six months to a year before the project development begins, I can confirm that the government wants to proceed with the project," the unnamed spokesperson was quoted telling the daily.
"It started as a monorail project within Putrajaya. Now apart from monorail, the option is to make it a light rail transit (LRT) project with connectivity up to the MRT station in Kajang," the source continued.
With the MRT line 1 line between Sungai Buloh and Kajang linked to the upcoming MRT line 2 between Sungai Buloh and Putrajaya, it will complete "a circle connecting Sungai Buloh, Kajang and Putrajaya", said the source.
Putrajaya Holdings Sdn Bhd, the master developer of the country's administrative capital, is believed to be reviewing the rail project, whose development would be handled by Putrajaya Corp and the Federal Territories Ministry.
If revived, this may likely be Malaysia's fourth LRT line, which the source said was "timely to improve connectivity to locations within Putrajaya and out of the administrative capital".
"It makes sense to develop the rail link, considering that the civil works and tunneling have been done but are left unused until now," said the source.
Mooted by Tun Dr Mahathir Mohamad's during his previous tenure as Prime Minister, the Putrajaya rail started as an LRT system before being converted into a two-line monorail due to the small poplation back then.
Under Tun Abdullah Ahmad Badawi premiership, the project was abruptly halted in 2004, citing a lack of funds, leaving a series of unfinished tunnels and an unconnected bridge abandoned for years.
Sources said the new rail link could likely be developed at a cost of about RM2 billion including systems work, mainly because the necessary civil infrastructure works are already in place.