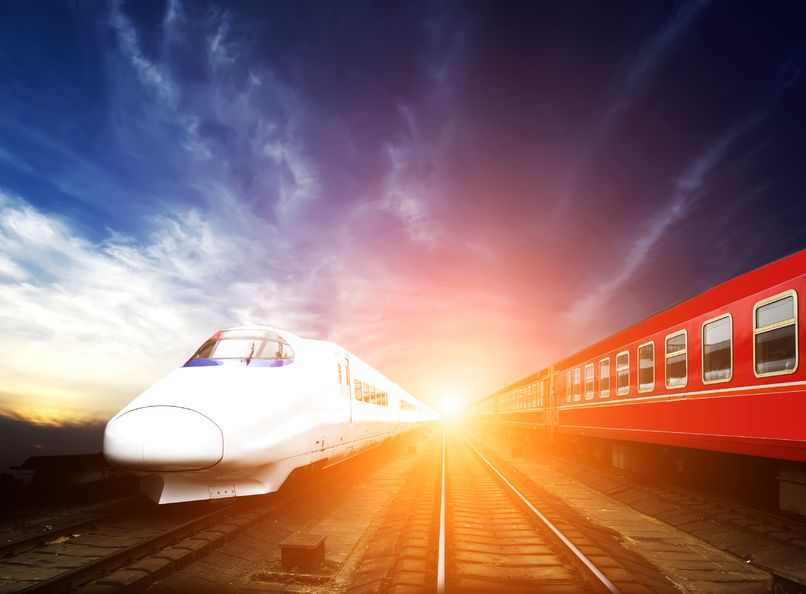 KUALA LUMPUR: Gadang Holdings Bhd could be back in action soon.
The construction firm together with its consortium partner, DWL Resources Bhd, is said to have submitted its bid for jobs in the newly revived East Coast Rail Link (ECRL). The contract value could be to the tune of multibillion ringgit.
Just more than a week ago, Gadang bagged a contract worth RM38.52 million to build a tiered bridge connecting the northern and southern sites of Tun Razak Exchange Development (TRX) from TRX City Sdn Bhd.
Gadang is not new to infrastructure building. The company has had rather good track record over the years. Analysts said with its experience in rail works, the company tend to stand a chance to get a slice of the action from ECRL.
Gadang's share price has been on steady climb since mid-December. The stock rebounded from multi-year low of 49 to 71.5 sen last Friday, up 46% since then.
DWL Resources Bhd's share price shot up 19% last Friday, a day after it announced that it had formed a consortium with Gadang Holdings Bhd to bid for infrastructure projects.
DWL, formerly known as Spring Gallery Bhd, announced that its wholly-owned property development unit Million Rich Development Sdn Bhd had entered into a pre-bid consortium agreement with Gadang's unit, Gadang Engineering (M) Sdn Bhd.
Gadang Engineering will have a 70% stake in the consortium, with Million Rich having the remaining 30%.
Sources said the consortium stands a good chance of getting a slice of the pie of the ECRL project.
"The consortium is close to getting the infrastructure works (contract) for the ECRL project valued at about RM5 billion," one source told The Edge Financial Daily, adding that an announcement is likely to be made as early as this week.
Meanwhile, DWL last Friday also announced the appointment of former Mass Rapid Transit Corp Sdn Bhd (MRT Corp) chief executive officer (CEO) Datuk Seri Shahril Mokhtar as its new managing director.
Sharil's appointment at DWL appears to be a further indication that the ceramic and pottery product manufacturer will be taking on a railway infrastructure development job.
As the CEO of MRT Corp, Shahril was responsible for overseeing and monitoring the development of the multibillion-ringgit mass rapid transit Sungai Buloh-Kajang Line (MRT1) and Sungai Buloh-Serdang-Putrajaya Line (MRT2) projects.
Previously, Shahril was the group managing director of Prasarana Malaysia Bhd from October 2010 to December 2014. Prior to this, he served as the chief operating officer of the Land Public Transport Commission.
DWL executive chairman Wan Khalik Wan Muhammad, in announcing the DWL-Gadang consortium, said: "If the joint tender with Gadang is fruitful, it will help to strengthen our experience and enhance our portfolio to participate in a wider range of construction works and eventually turn around the company's revenue back into the black."
For the six months ended Dec 31, 2018, DWL's net loss widened to RM3.07 million from RM1.51 million for the previous corresponding period, partly due to higher losses in the construction, property and investment segments despite being partially offset by a lower loss in the ceramic segment. Revenue fell 3.23% to RM5.09 million from RM5.26 million.
Wan Khalik, 46, was appointed group executive chairman on April 8. On Jan 11, he emerged as a substantial shareholder of DWL with a 10% stake after acquiring 19.86 million shares via his private vehicle Total Sejati Sdn Bhd.
Wan Khalik previously served as the principal private secretary to the Sarawak chief minister between 2013 and July 2018.
DWL this month also saw the emergence of Datuk Seri Aminul Islam Abdul Nor (the owner of Bestinet Sdn Bhd, the concessionaire that manages the foreign worker centralised management system) as its largest shareholder after acquiring 59.65 million shares or a 30% stake in the group on April 12.
He bought the shares from two executive directors of DWL, Tan Ooi Jin and Lim Mun Shung, DWL's filings with Bursa Malaysia show.
Local construction players are poised to benefit from the revival of the ECRL project, especially now that CCCC has agreed to ensure that 40% of the civil works are awarded to local contractors, up from 30% previously.
The ECRL project was started by the previous government under Barisan Nasional but was suspended last year by the Pakatan Harapan government because of its high cost.
Early last week, the government confirmed that it is proceeding with the project after a new agreement was signed between Malaysia Rail Link Sdn Bhd and CCCC.
Under the agreement, the price tag is lowered to RM44 billion, which is a 32.8% or RM21.5 billion reduction from the initial cost of RM65.5 billion. The length of the rail link was shortened by 40km, from 688km to 640km, through a realignment, while the cost per km was lowered to RM68 million from RM98 million.
DWL's share price gained 21 sen or 19.09% to close at RM1.31 last Friday, raising its market capitalisation to RM260.23 million. Year to date, the counter has risen by nearly 75%.
Gadang rose three sen or 4.38% to 71.5 sen, raising its market value to RM473.13 million. It has recovered about 46% so far this year.