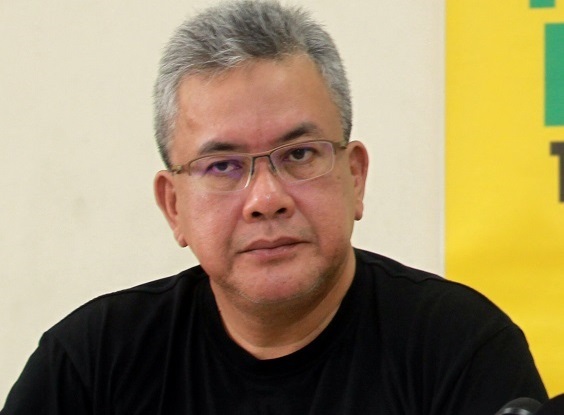 KUALA LUMPUR (April 25): The Federal Territories (FT) Minister heading Yayasan Wilayah Persekutuan (YWP) "perpetuates the conflict of interest that existed during the previous administration", the Taman Tun Dr Ismail Residents Association (TTDIRA) was reported saying yesterday.
"YWP is not a government agency and there is no specific government mandate requiring the FT Minister to be responsible for it.
"If the chairman of YWP needs something to be done in relation to the lands owned by YWP, he talks to the FT Minister (i.e. himself), who then directs the Datuk Bandar to act in accordance with his directions effectively.
"So we have a situation where the chairman of a private landowner concurrently has the power to have government decisions made in favour of that same private landowner," TTDIRA president Abdul Hafiz Abu Bakar said in a statement yesterday.
He explained that the current state of affairs is no different "from when Datuk Seri Tengku Adnan Tengku Mansor" was the FT Minister during the Barisan Nasional administration.
"This serious conflict of interest is why Tengku Adnan was so vocal and aggressive in pushing for the Taman Rimba Kiara development – because the RM3 billion mega project would benefit his YWP to the tune of hundreds of millions.
"It also explains why Tengku Adnan allowed the waiver of development order conditions that were imposed by DBKL on the project.
"It is also likely explains how 48% of a public park sitting on government land could have been carved out [and turned] into a land title for mixed development in favour of YWP without any public consultation or public tender.
"The question today is whether that same conflict of interest continues to manifest itself in the decision-making relating to the resolution of the Taman Rimba Kiara matter," Abdul Hafiz said.
On Tuesday, Federal Territories Minister Khalid Abdul Samad "defended" the proposed "scaled down" Taman Rimba Kiara development even after criticism from Segambut lawmaker Hannah Yeoh
Yeoh claimed that the latest plan was "no different than the original project promoted by his predecessor".
"How can she say it is insignificant?" asked Khalid was reported saying.
"Even the cost of the ECRL was slashed by over 30%," he added.
The FT minister announced that the scaled down plan would involve the project sitting on 3.2ha of land instead of the previous 4.9ha.
There would also be just four condominium blocks instead of eight, while the height of the buildings would be slashed from 50 storeys to 45. The new plans also call for 50% less units
"So what more could you ask for? We need to be reasonable," Khalid said.