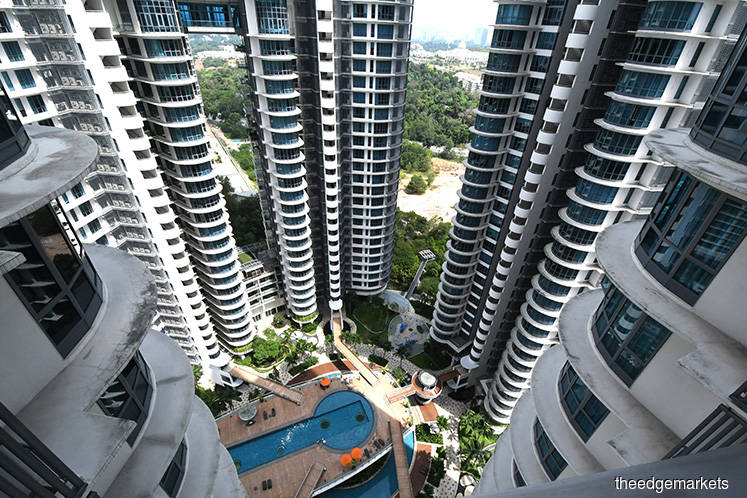 KUALA LUMPUR (April 26): One of the reasons house prices are inflated in certain parts of the country is the sales comparison approach used in evaluating property prices here, said Khazanah Research Institute (KRI).
While many countries adopt both the cost and sales comparison approaches to value properties, Malaysia's housing industry ignores the former, as reflected in the widening gap between house prices and development costs.
KRI chairman Dr Nungsari Ahmad Radhi said "the real issue" is price discovery, as the prices of a developer's new products depend much on the valuation of sub-sale units in the surrounding area.
"The [valuation] decision on one acre influences the next one … regardless of [development] cost. It becomes an auction," Nungsari told reporters after launching KRI's publication, Rethinking Housing: Between State, Market and Society, here.
KRI's latest publication maintains that since 2009, house prices have escalated at a compounded annual growth rate of 9.1%.
"Yes, house prices are inflated," said KRI research director Dr Suraya Ismail, pointing to how house prices have more than doubled between 2000 and 2016.
"Too many people are dependent on [house] prices going up. The percentage fee received by [a property agent] to sell an existing unit is based on [the] sale price. So nobody in this profession would want to make house prices go down," Suraya said.
One of the suggestions by KRI in the report is to explore the cost approach — which considers the cost of land plus construction cost, less depreciation — when valuing new units, although that may mean possible downward pressure on prices of new units in the short term.
Non-open book practice hinders research, accurate policymaking
But cost approach for valuation may be difficult to adopt.
This is because stakeholders, including developers, have not been very accommodating in terms of elaborating the costs involved in a housing development, or the rationale behind price hikes after each product launch, said National Housing Department director-general Jayaselan K Navaratnam.
"Everyone must practise open book when meeting with stakeholders. But nobody comes to the meeting with an honest answer," Jayaselan said, referring to previous discussions he partook in, from a policymaker's perspective, with stakeholders for future policies
"Everyone comes to the meeting with vested interests," said Jayaselan. This, he said, has prevented researchers from fully analysing the relationship between costs and selling prices, an argument consistently raised by developers in seeking for lower compliance costs, among others.
KRI's Suraya concurred. "We did not get a lot [during the data collection process] as [developers] do not want to show [their figures]. Even with government backing, we were unable to.
"So if we want to look at price discovery, or [for developers] to blame [high compliance costs] such as utility providers or the state government, researchers need to obtain proper figures from all projects, which are not forthcoming."
Start with reducing input costs at state level, developers urged
Developers have consistently blamed high compliance costs for rising house prices, including having to build infrastructure for utility companies in their projects without being compensated.
"One very important factor here is costs imposed by state [governments] especially on [land] premium and development charges," said Real Estate and Housing Developers' Association president Datuk Soam Heng Choon.
"A case in point is when one developer acquired a piece of land in Kuala Lumpur at a high cost. And when a plan was submitted to the city council, it was imposed with RM24 million development charges, which translated to around RM30 per plot ratio or over RM300 psf (per sq ft).
"Isn't that unreasonable?" asked Soam.
"So if the government agenda is to encourage more developers to make housing more affordable, I think we should start with the government reducing input costs.
"Let's be frank, the budget for most states is very dependent on land matters. We understand the issues, but we really want to be able to supply affordable housing to the market," he added.
This article first appeared in The Edge Financial Daily, on April 26, 2019.