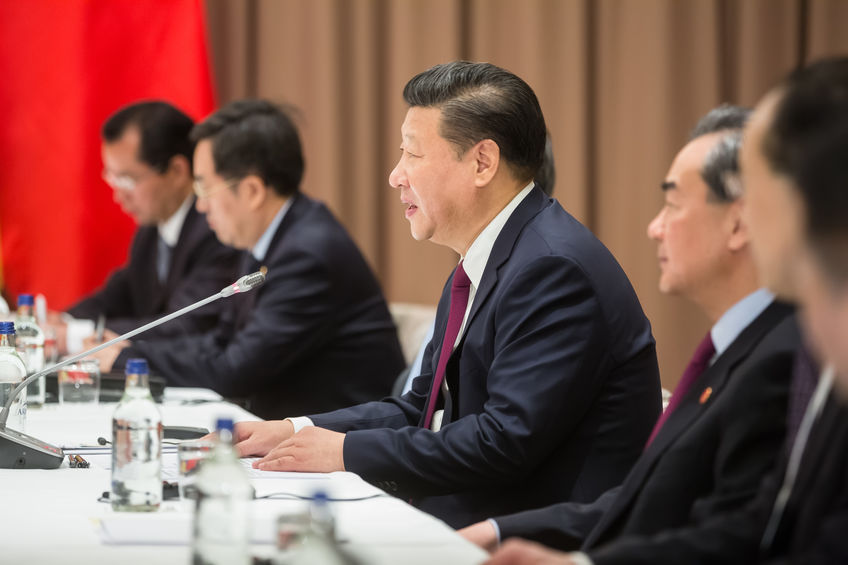 BEIJING (April 26): The meeting between Malaysian Prime Minister Tun Dr Mahathir Mohamad with China's top leaders yesterday ahead of the Belt and Road Forum marked a new milestone in the story of the two countries' bilateral relationship, which looks set to deepen.
Speaking to China's President Xi Jinping at the Great Hall of the people here yesterday, Prime Minister Tun Dr Mahathir Mohamad expressed his gratitude to the Chinese leader for making time to strengthen diplomatic ties between Malaysia and China.
His meeting with Xi came after Dr Mahathir, together with China's Premier Li Keqiang, witnessed the signing of a framework agreement yesterday to reinstate the multi-billion ringgit Bandar Malaysia project.
Dr Mahahir and Li also witnessed the signing of two Memoranda of Understanding (MoUs) here yesterday. The first MoU is to enhance palm oil trade and cooperation, while the second is to increase cooperation betwen the two countries in the development of industrial parks, infrastructure, logistics hub and transit-oriented developments under the East Coast Rail Link (ECRL) project.
Dr Mahathir is in China on the invitation of Xi to attend the second Belt & Road Forum that starts on Friday.
During his meeting with Xi, Dr Mahathir highlighted that his trip to China this time is to learn more about China's Belt and Road Initiative (BRI) and ideas as Malaysia is one of the countries that the BRI will pass through, adding this will have an impact on Malaysia.
He added that the BRI is particularly important as he believes that the communications between east and west would be much improved with modern technology.
"But, I would like to repeat... [and] reiterate that Malaysia and China have always been very close since many centuries ago," said Dr Mahathir.
Xi, on the other hand, expressed his appreciation to Malaysia, and described it as an important country along the ancient Maritime Silk Road and in the development of the BRI. His remarks reflect the great importance China attaches to the BRI and on bilateral relations between the two countries.
Noting that half of the 45 years of diplomatic relations between China and Malaysia was built during Dr Mahathir's term as Prime Minister, Xi commended Dr Mahathir for having made "significant contribution towards the development of China-Malaysia relations".
"Our bilateral relations is at a new starting chapter," Xi said.
"While China is making its stride towards its second century mark, your country is also striving towards a new Malaysia. Just as the subject of this forum, with BRI as an opportunity, both countries are working towards developing a bright future for China-Malaysia relations," Xi added.
Last night, Dr Mahathir attended a dinner hosted by China's Li Zhanshu, Chairman of the Standing Committee of the National People's Congress (TBC), the country's top legislative body.