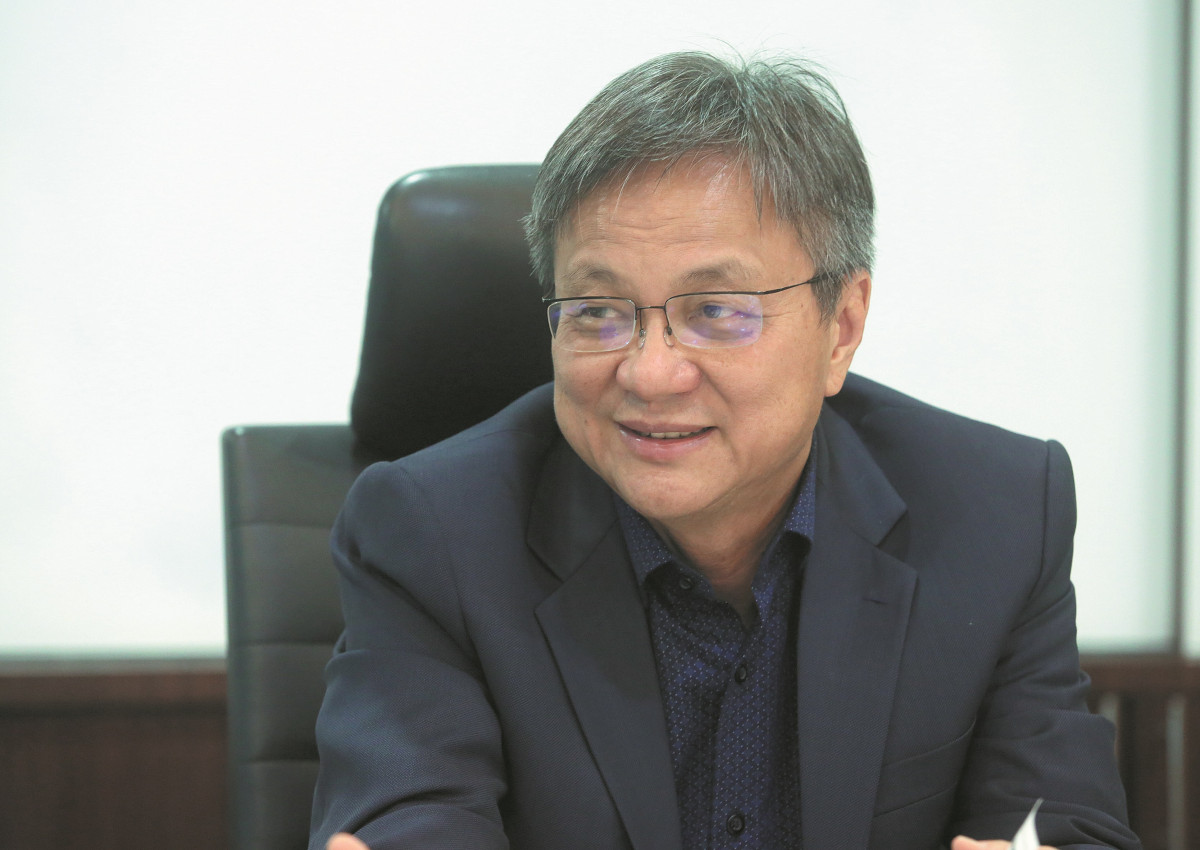 KUALA LUMPUR (May 6): Piling and foundation specialist Econpile Holdings Bhd is back on firmer ground now that Putrajaya has agreed to resume several key infrastructure projects.
"We will definitely benefit from these projects. Any projects you want to start, you have to start with piling. You can't build the bridge and then only work on the piling," executive director and chief executive officer Raymond Pang told The Edge Financial Daily in a recent interview.
In fact, Econpile believes it will be one of the first beneficiaries of the East Coast Rail Link (ECRL) and Bandar Malaysia mega development that will be restarted as announced by Putrajaya last month.
The optimism is reflected in its share price which closed last Friday at 66 sen, up some 71% year-to-date on the back of improved sentiments. The stock had fallen from RM1.015 prior to the 14th General Election in May last year to a low of 36.5 sen on Dec 12 after big-ticket infrastructure projects were put on hold.
"Tun [Dr Mahathir Mohamad] should go to China more often, then maybe we will have more good news," Pang said tongue-in-cheek.
He attributed Econpile's net loss of RM19.4 million for the first six months ended Dec 31, 2018 on the disruption of works following the change of government as the light rail transit Line 3 (LRT3) project was put on ice, and the mass rapid transit Line 2 (MRT2) project temporarily halted.
But he believes the company will record a profit for the full fiscal year ending June 30 (FY19) driven by its existing order book. However, earnings are expected to be lower that FY18's record net profit of RM87.1 million, which was achieved on revenues of RM728.4 million.
Econpile's outstanding order book of RM950 million will keep it busy for about 18 months. It has already won RM640 million in new orders in the current fiscal year.
Although replenishment of orders from the property side will be limited, Pang is confident that there will be a big flow of projects on the back of infrastructure development.
Apart from the reinstatement of ECRL and Bandar Malaysia projects, he believes that Putrajaya is also looking to revive other infrastructure projects such as the Kuala Lumpur — Singapore High-Speed Rail and MRT3.
Even so, economists warn against kick-starting too many infrastructure projects concurrently when the Treasury is already near dry.
"We feel that before the change of prime minister, a lot of jobs will be pushed forward," he opined. "The whole MRT system would not be completed without MRT3. Now that we have the two MRT lines, we're just missing a circle to tie them up."
He maintains this is the best time for the government to spur infrastructure development as raw material prices are now more stable and cheaper, steel prices in Malaysia are about 20% lower than in China. "With the stable raw material prices, we are still riding on that advantage. Raw material prices remain positive for us."
But he acknowledges the industry will remain challenging as these projects have yet to be implemented, and that Econpile is uncertain if it can secure more new wins moving into FY20 as a lot will depend on when the mega projects resume. "Hopefully by the third or fourth quarter of 2019, we will be able to start some of the works this year."
Pang reveals Econpile is aiming to grow organically and looking to diversify into other areas such as waste treatment processing, but adds that nothing has been firmed yet.
The company also wants to diversify geographically and is looking further afield to Sabah and Sarawak, as well as the Asean region given the slowdown in the peninsula.
A re-entry into Sarawak is on the cards as there is higher demand now for specialist work, he said. "We are not new to that part of the market, we have experience there. It was just that the peninsula was full of projects we decided to concentrate in the peninsula.
"We have been busy ... because we have to move out from our comfort zone to look at other regions. We are currently looking for opportunities in Burma, Vietnam, Cambodia, Singapore and Indonesia," he said.
This article first appeared in The Edge Financial Daily, on May 6, 2019.