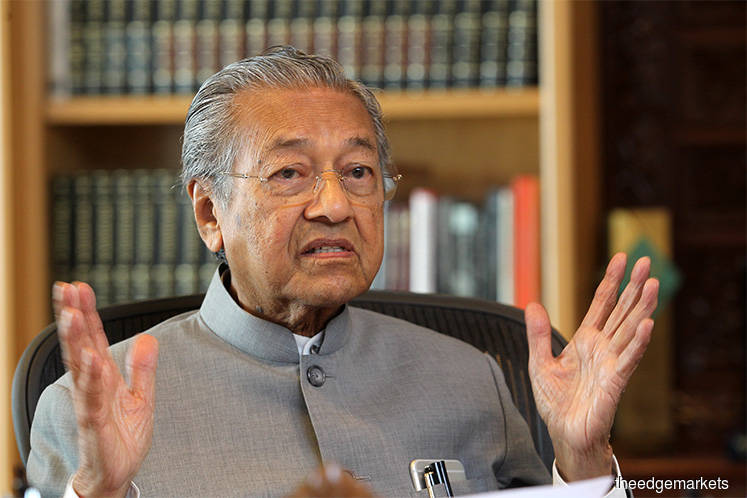 PUTRAJAYA (May 7): Malaysia will continue its hunt for Jho Low, a central figure in the 1Malaysia Development Bhd (1MDB) scandal, because what the country has recovered so far is still far less than what it has lost via the strategic investment fund, said Tun Dr Mahathir Mohamad.
"There is still a lot of money that we have lost. What we have recovered is not a lot, less than RM2 billion. The money he stole from 1MDB alone is RM42 billion, so who got the money? Who kept the money? Where is the money?" the prime minister told reporters yesterday, when asked if the country still needed to look for Jho Low, following the recovery of some money from the sale of assets that were bought using 1MDB funds.
"I think there is some evidence that Jho Low has taken a lot of money for himself. Well, we have problems of trying to detect where he is, but we are still going after him," he added.
Last week, Dr Mahathir said Malaysia hopes to recover about US$7 billion of 1MDB funds from various sources.
It has been reported that the US and Singapore are expected to facilitate the return of about US$226 million of the funds.
This includes US$140 million from the sale of a stake in New York's Park Lane Hotel and US$60 million from the settlement payment by the producer of the movie The Wolf of Wall Street.
Singapore authorities have pledged to return about S$35 million recovered from former Goldman Sachs banker Roger Ng and his family.
Earlier today, Attorney General Tommy Thomas said the government has received the US$126 million purchase consideration from the sale of the seized super yacht Equanimity to the Genting group.
The yacht, reported to have bought by Jho Low for US$250 million of funds stolen from 1MDB, was seized by the Malaysian authorities last year. — theedgemarkets.com