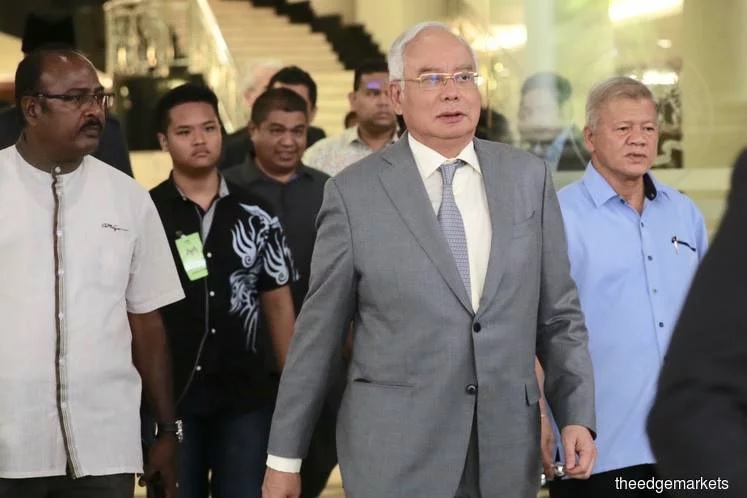 KUALA LUMPUR (May 7): Kumpulan Wang Persaraan (Diperbadankan) (KWAP) approved its first RM2 billion loan to SRC International Sdn Bhd without adhering to its own investment policy and guidelines, the High Court here was told yesterday.
Amirul Imran Ahmat, former assistant vice-president at KWAP's fixed income department, said the fund was not supposed to provide loans exceeding a company's shareholder equity limit.
SRC's shareholder equity was RM1 million, while the initial financing facilities approved by KWAP amounted to RM2 billion. KWAP loaned a total of RM4 billion to SRC between 2011 and 2012, following an initial request of RM3.95 billion.
"Nonetheless, for the second loan of RM2 billion to SRC, an exemption from the investment panel was not required because the KWAP policy and guidelines do not require an exemption when such financing facility is backed by government guarantees," he said.
Amirul Imran also said KWAP's policy prohibits the fund to invest, in the form of loans, more than 10% of its investment allocation under the domestic fixed income category.
He was testifying at the trial of Datuk Seri Najib Razak who is accused of receiving RM42 million from SRC by using his power as then prime minister and finance minister to facilitate the massive loan from KWAP to the former 1Malaysia Development Bhd (1MDB) unit.
Another prosecution witness, Affin Bank's Mutiara Damansara branch manager Norhayati Mohd Yunus, clarified that Ihsan Perdana Sdn Bhd required joint signatures of its directors Datuk Abdul Aziz Ismail and Datuk Dr Shamsul Anwar Sulaiman to authorise its cheques.
She also confirmed that one of Ihsan Perdana's two Affin Bank accounts received RM50 million from Gandingan Mentari Sdn Bhd between Dec 24, 2014 and Feb 6, 2015.
From there, RM42 million was transferred to two of Najib's AmBank accounts in three transactions between Dec 26, 2014 and Feb 10, 2015 — all with the two Ihsan Perdana directors' signatures.
This article first appeared in The Edge Financial Daily, on May 7, 2019.