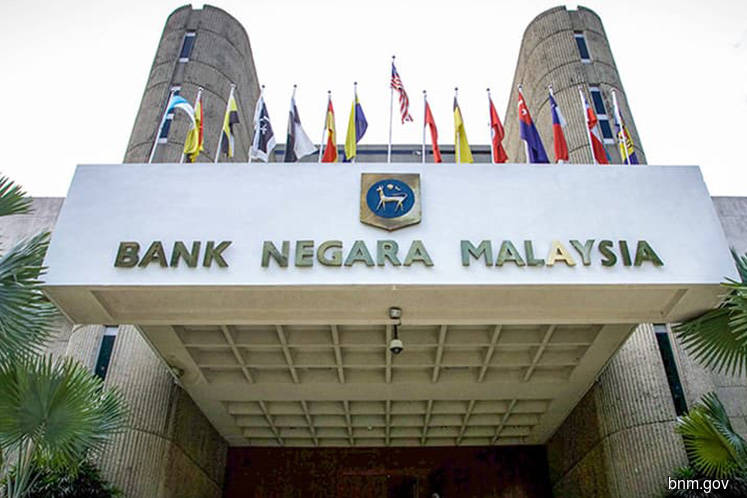 KUALA LUMPUR (May 7): Bank Negara Malaysia (BNM) has reduced its key interest rate to 3%, marking the first time it has revised the rate in more than a year.
The central bank had kept the benchmark overnight policy rate (OPR) at 3.25% since Jan 25, 2018, when it raised the rate by 25 basis points.
In a statement following a meeting with the Monetary Policy Committee (MPC) today, BNM said the ceiling and floor rates of the corridor for the OPR are correspondingly reduced to 3.25% and 2.75% respectively.
It said the domestic financial markets have remained resilient, despite periods of volatility primarily due to global developments. However while domestic monetary and financial conditions remain supportive of economic growth, there are some signs of tightening of financial conditions.
"The adjustment to the OPR is therefore intended to preserve the degree of monetary accommodativeness. This is consistent with the monetary policy stance of supporting a steady growth path, amid price stability. The MPC will continue to monitor and assess the balance of risks surrounding the outlook for domestic growth and inflation," BNM said.
It said Malaysia's economy is expected to grow within the projected range of 4.3% to 4.8%, supported by stable domestic labour market conditions. Capacity expansion in key sectors will also continue to drive household and capital spending.
However, BNM cautioned on downside risks to growth from heightened uncertainties in the global and domestic environment, trade tensions and extended weaknesses in commodity-related sectors.
In terms of inflation, BNM said in the immediate term, inflation is expected to remain low, mainly due to policy measures.
"These include the price ceiling on domestic retail fuel prices until mid-2019 and the impact of the changes in consumption tax policy on headline inflation. For 2019 as a whole, average headline inflation is expected to be broadly stable, compared to 2018.
"The trajectory of headline inflation will continue to be dependent on global oil prices. Underlying inflation is expected to remain stable, supported by the continued expansion in economic activity and in the absence of strong demand pressures," it said.