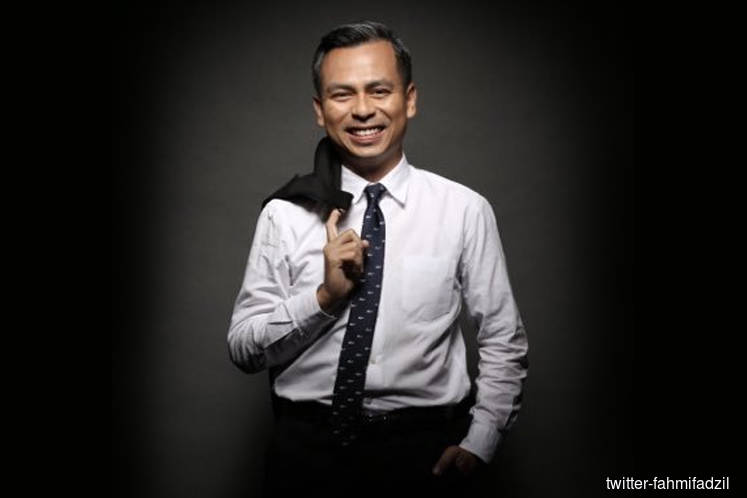 PETALING JAYA (May 9): Recent controversies surrounding the Yayasan Wilayah Persekutuan (YWP) has led Lembah Pantai Member of Parliament Fahmi Fadzil to support a probe into the Federal Territories (FT) ministry's welfare arm.
A number of Kuala Lumpur residents' associations which have disputed projects like the Taman Rimba Kiara development have said the FT minister, Khalid Abdul Samad, should not chair YWP, to avoid conflict of interest, reported Free Malaysia Today today.
They said the Minister "is also chairman of YWP and retains power under the FT Planning Act to overrule the Kuala Lumpur mayor on planning issues".
They alleged YWP owns the land of the proposed projects and stressed that YWP is "not a government agency but a company incorporated under the Companies Act".
"These are serious allegations which warrant investigation," Fahmi was quoted saying in the PKR's Hari Raya festive packets launch here today.
He said the YWP's business model should be modified, considering its work scope and its involvement in the development projects.
"No briefings have been given to Kuala Lumpur MPs yet. We only know how YWP is currently operating.
"We have asked what the next step is. At the moment, we are just giving the minister some time to figure it out and present it to the Kuala Lumpur MPs."
Fahmi opined that YWP should display itself as "the equivalent of MBIs (Menteri Besar Incorporated) in a lot of other states".
"But because FTs don't have that kind of instrument, they have to rely on YWP," he highlighted.
Regarding YWP's business model, Fahmi said the Kuala Lumpur City Hall (DBKL) also understands it is running out of land.
"(If I'm not mistaken) the land bank, there is only a handful left for DBKL. They cannot monetise that (anymore). This means that DBKL, too, must change its business model to generate revenue," he added.
Fahmi also commented on calls to revive local elections to vote for the KL mayor, saying "it is more important to first address basic awareness of democracy on the ground".
"For now, I believe that we should keep the FT ministry, at least for this term and until we get to (bring back) the third vote. We can have a third vote, but it won't mean much if the people fail to understand its value," he stated.
Housing and Local Government Minister Zuraida Kamaruddin had earlier said she would propose a model for local council elections to the Cabinet by 2021, in response to calls by civil society groups to bring back local elections following the GE14.