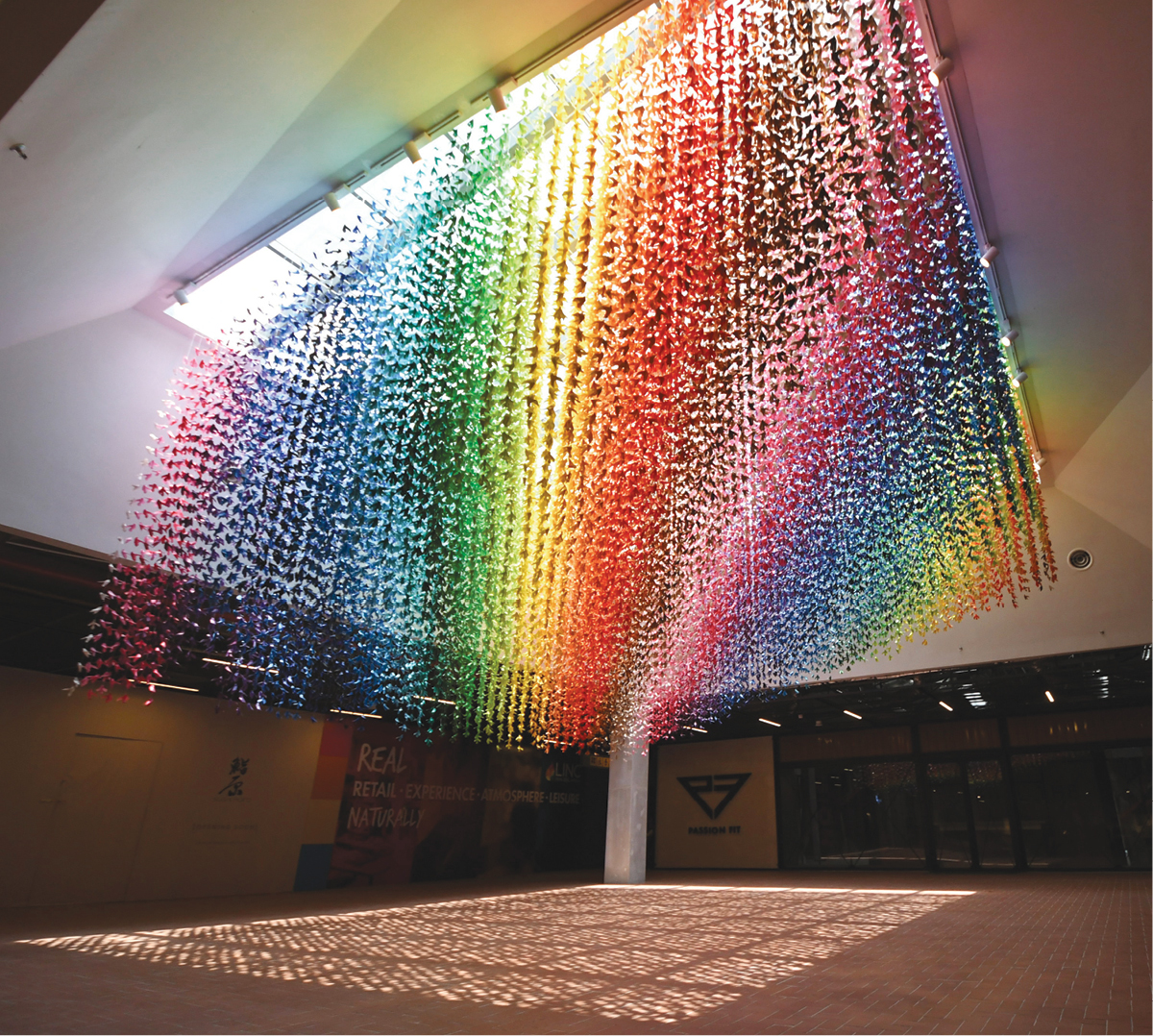 If you are looking for a place to take amazing Instagram shots, enjoy some nice food and appreciate some art by local talents - look no further than this humble retail spot called The Linc.
Opened last November, the mall is situated on a 3.67-acre site at the intersection of Jalan Ampang and Jalan Tun Razak in Kuala Lumpur city. But make no mistake, this two-storey mall is no ordinary shopping centre.
With its vivid murals, colourful art installations and a wide array of home grown brands setting up shop here, The Linc strives to become a community-centric destination for both locals and tourists especially foodies, Instagram-ers, art and culture lovers and those looking to support local entrepreneurs, says PPB Group Bhd property division chief operating officer Chew Hwei Yeow.
"We have a fantastic location in the city centre. However, instead of going high-end, we decided to be more community-centric and focus on a niche market so we chose to go with arts and murals, to create our own charm," he told EdgeProp.my.
PPB Group is the property manager of The Linc which is owned by The Kuok Group. Both are controlled by tycoon Robert Kuok.
An oasis in the city
Lush greenery with plenty of trees surrounds The Linc, but what stands out are six mature trees that are decades old.
Of the six, three are situated within the mall, giving the place an air of tranquility and offering city folks peace amidst the hustle and bustle outside.
"One of the key instructions from the senior management of the Kuok Group was that the trees must not be touched," Chew recalls.
"So, we hired an arborist to advise us on how the trees can be maintained, and incorporated them into the overall design. We constructed the mall around them," he says.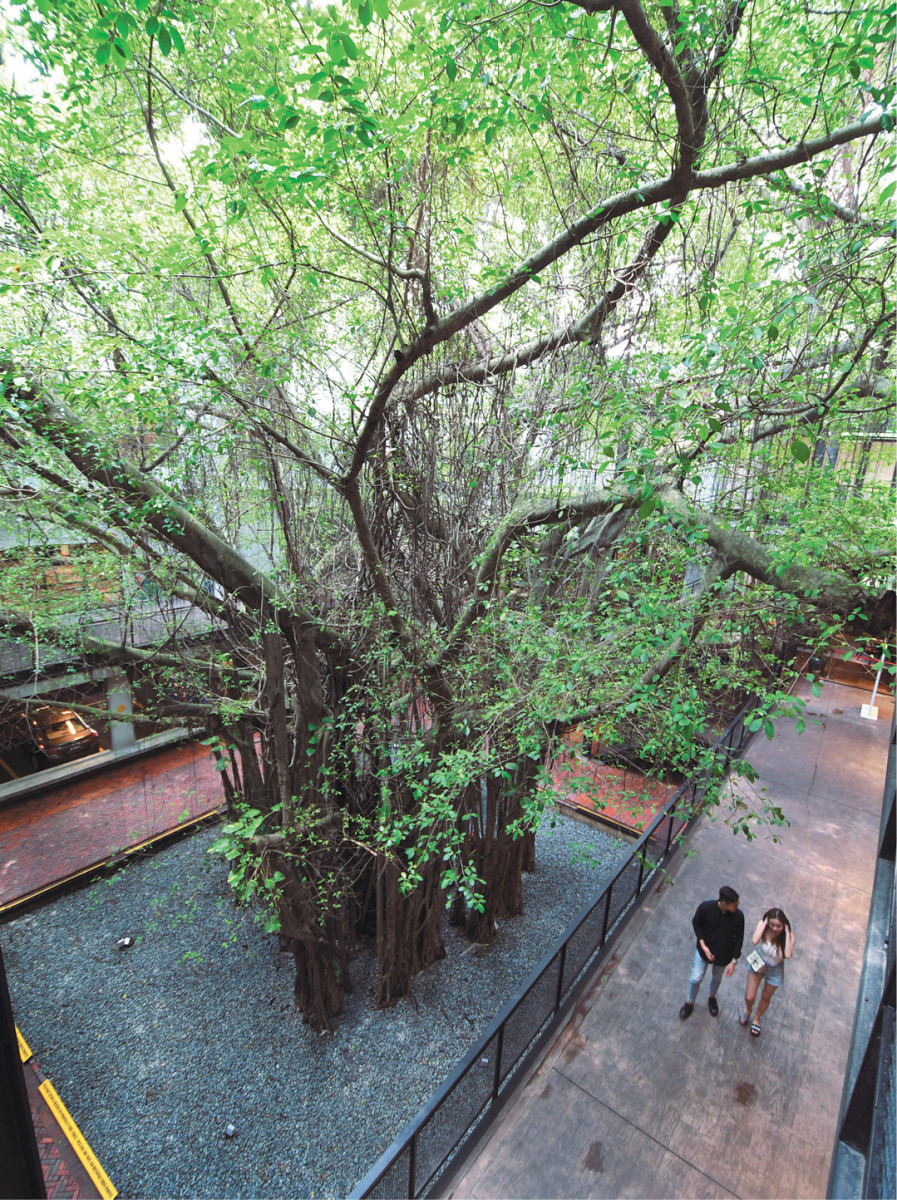 Retaining the trees turned out to be an excellent move. Visitors to the mall can frequently be seen taking selfies with the trees and the creatures that hang out among the trees such as squirrels and birds.
The trees also serve as inspiration to budding artists. A group of painters visit the mall every Saturday. They have their own space provided by the mall management for them to paint and be inspired by the trees.
"Everyone has been so respectful of the trees and the response has been so encouraging," Chew says.
Art installations and murals
The most stunning art installation in the mall is probably the hanging origami doves. Some 41,600 doves in 40 colour collections, each hand-folded by the PPB Group property division staff and their family members over a period of about six months, were hung up in February this year.
There is also an attractive rainbow-hued staircase where visitors can chill and take selfies.
Also not to be missed are the murals created by local and international artists. A giant owl on the wall seems at home among the trees, while the fire-hose reels are turned into octopus instead. There is also the romantic rafflesia and tropical flora mural which has poetry written on it.
The management has provided plenty of seats and tables within the public spaces to encourage visitors to linger and enjoy the art around them, explains Chew.
"Some of the chairs are recycled from our New World Park in Penang. Instead of throwing them away, we sent them down here and repainted them," he adds.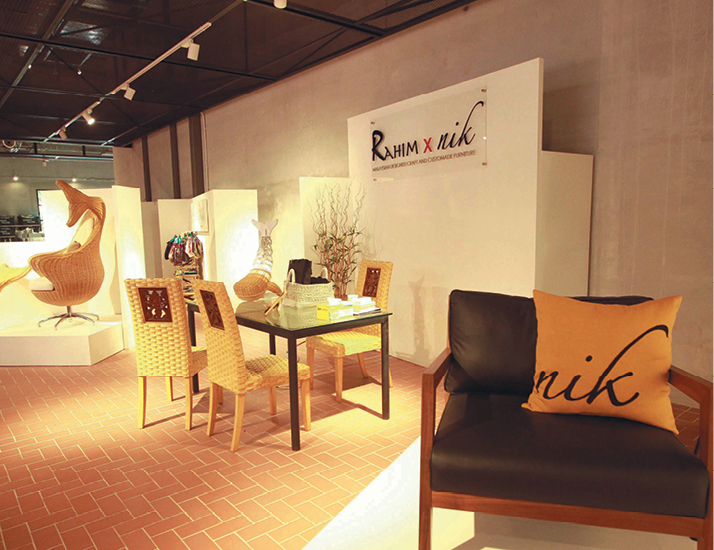 The art is in line with the mall's objective to provide a platform for local talents to showcase their works and in turn, expose them to a wider audience.
Chew notes that the artist who created the owl mural, Amarul Abdullah, was later appointed by one of the mall tenants to undertake the interior design of its outlet.
"We actually have such talented people in Malaysia but no platform for them to showcase their artwork and make a living from it. We hired them to do the interior design for us and then some of the tenants decided to continue the style in their outlets and appointed them to do the job as well," he says.
Homegrown brands
Of the 130,000 sq ft of net lettable area in The Linc, about 87% has been leased out, of which almost all tenants are homegrown brands such as Ben's Independent Grocer, BritishIndia, Spice Garden, Wrappe and De.Wan 1958.
Food and Beverage (F&B) will be a major segment of the tenant mix and it is expected to hit 40% while the rest will constitute services such as a gym, hair salon, dental clinic, money changer and laundry service.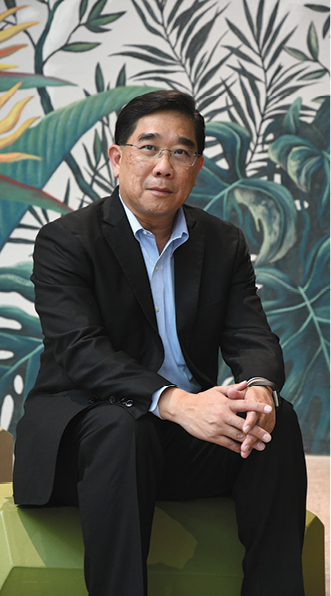 "These are very strong homegrown brands that can cater to mid- to high-end market segments. And we are very muhibbah because we have got De.Wan 1958 that serves authentic Malay cuisine; Shu Xiang Lou Hotpot and Sichuan Cuisine that caters to Chinese crowds; and Spice Garden, an award-winning Indian restaurant – all of them are founded by Malaysians," he notes.
Apart from F&B, there are many more homegrown brands such as rattan furniture producer HOMES by Rahim x Nik, Batik-inspired apparel Kapten Batik and handmade ceramic-ware outlet Bendang Artisan.
One could chill out with a cup of coffee at Bean Brothers or calm their mind with the creative indoor flowers and plants at Pasu Crafted.
Those looking for a more exciting and immersive experience – the real escape room game Hauntu by Breakout is able to offer you an unforgettable theatrical experience.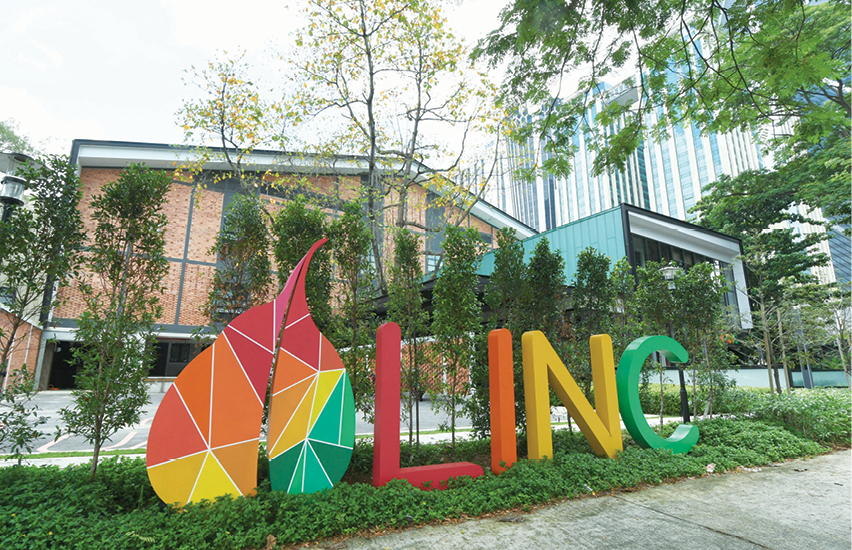 Constantly evolving
Although The Linc is not fully occupied yet, the management is not in a hurry to fill up the remaining spaces as the team wants to select the right tenants that will suit the mall best.
Nevertheless, the management is committed to keeping the mall fresh with constant art changes in collaborations with artists.
"We might take down the doves after six or nine months for something else. We want to continuously evolve so that there will always be something new for visitors when they come," he says.
Currently, PPB Group is working on its next mall in the Klang Valley – the retail mall at Megah Rise mixed development in Taman Megah, Petaling Jaya.
The mall has yet to be named, but similar to The Linc and Cheras LeisureMall, it will be community-centric to cater to the neighbourhood and the surrounding areas.
Slated to open in early 2022, PPB Group is hoping the new mall will become another Instagram hotspot, he says.
"We are doing something quite interesting which we have not seen before. There will be something very creative on the building facade," he hints.
This story first appeared in the EdgeProp.my pullout on May 10, 2019. You can access back issues here.