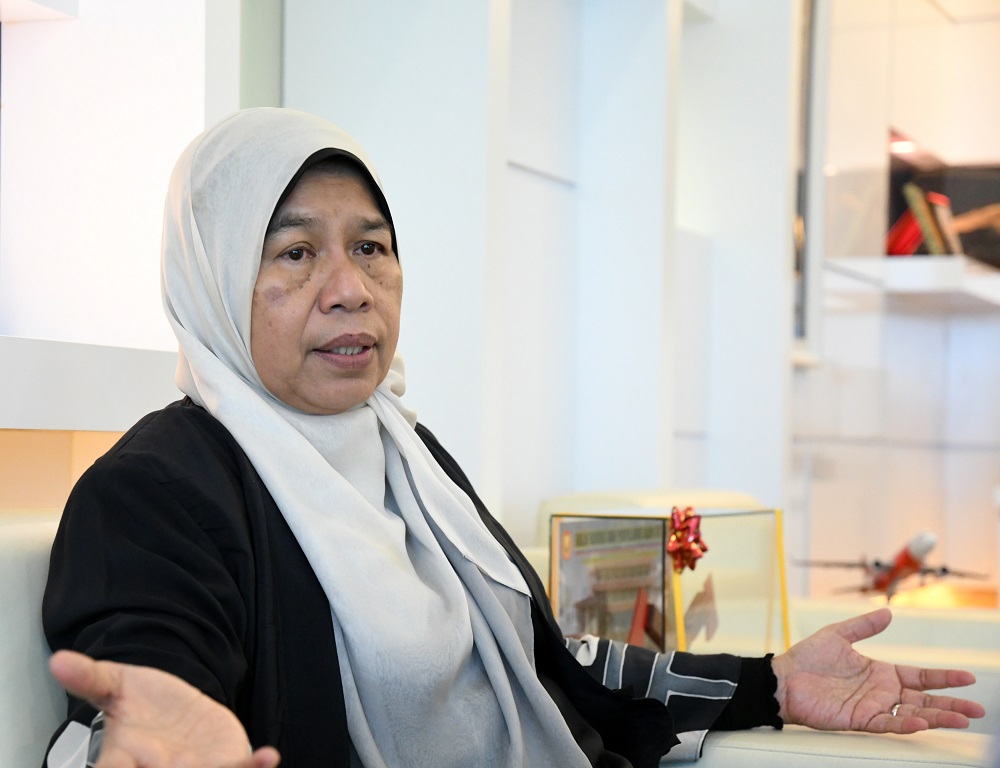 KUALA LUMPUR (May 13): The government will no longer provide allocation of affordable homes built by the government for civil servants and Housing and Local Government (KPKT) Minister Zuraida Kamaruddin (pictured) today revealed the reasons for such a move.
"The implementation of this new policy follows the setting up of a new sole entity that makes Perbadanan PR1MA Malaysia, Syarikat Perumahan Negara Bhd (SPNB), Uda Holdings Bhd, Housing Programme for the Hardcore Poor (PPRT) and 1Malaysia Civil Servants Housing (PPA1M) to be standardised under one roof to strengthen the will of the Pakatan Harapan administration," she told the Malay language newspaper Berita Harian (BH).
She also explained that such a policy is meant to create "a mix of residents from society" in affordable housing developments and "encourage social interaction between civil servants and the public to share their views, experience and knowledge to enhance a sustainable community", the Malay daily reported Zuraida saying.
She said the new policy takes effect immediately and civil servants will now have to apply for such housing just like other Malaysians.
Zuraida also added that KPKT at the moment has 13 affordable housing projects with 38,000 units from three projects already completed and 122,000 units in 10 projects undergoing development.
Meanwhile, civil servants union Cuepacs president Datuk Azih Muda told BH that the KPKT should not have made such a "sudden announcement" and should have "consulted with stakeholders".
"The minister should discuss with Cuepacs to find the best mechanism in resolving the method of homeownership among civil servants," he said.