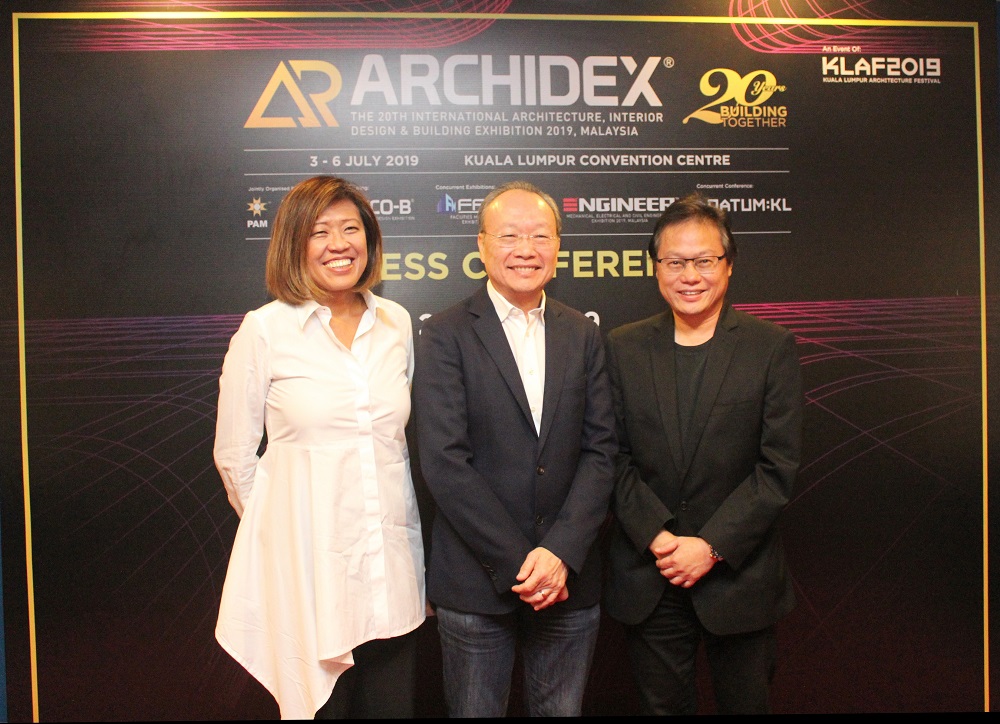 KUALA LUMPUR (May 23): The 20th edition of the International Architecture, Interior Design & Building Exhibition (ARCHIDEX) will be held at the Kuala Lumpur Convention Centre (KLCC) from July 3 to 6 this year.
Jointly organised by Pertubuhan Akitek Malaysia (PAM) and C.I.S Network Sdn Bhd, ARCHIDEX will be held in conjunction with PAM's annual Kuala Lumpur Architecture Festival (KLAF).
Occupying 10 halls covering a total of 24,000 sq m, the exhibition will feature 1,400 booths by exhibitors from more than 20 countries.
A new addition this year is the Innovation Hall which will house PAM's Tomorrowland Pavilion, dedicated to global futurists to explore the possibilities in architecture and urban design for the future.
Meanwhile, also to be held concurrently with ARCHIDEX under the KLAF umbrella is the annual International Architecture & Design Conference (DATUM:KL), a three-day architecture and design conference.
"DATUM:KL gathers some of the best architects in the world so that Malaysian architects can have the chance to expose themselves to global benchmarks and at the same time, get incentivised to see what's happening in the design and production world that supports the building industry.
"This is the place to source for knowledge and to know what is the latest solutions and products for the trade," PAM president Lillian Tay said at a media preview of ARCHIDEX today.
There will also be talks and discussions on cutting edge technologies, solutions and industry updates at [email protected] and Focus [email protected], ARCHITALENT (Architecture Student Design Competition) and architectural tours, among others.
Themed, "Tomorrow", KLAF 2019 will be held from June 21 to July 7 with an overarching focal theme on the future of shelter, food security, technology, and architecture and art.