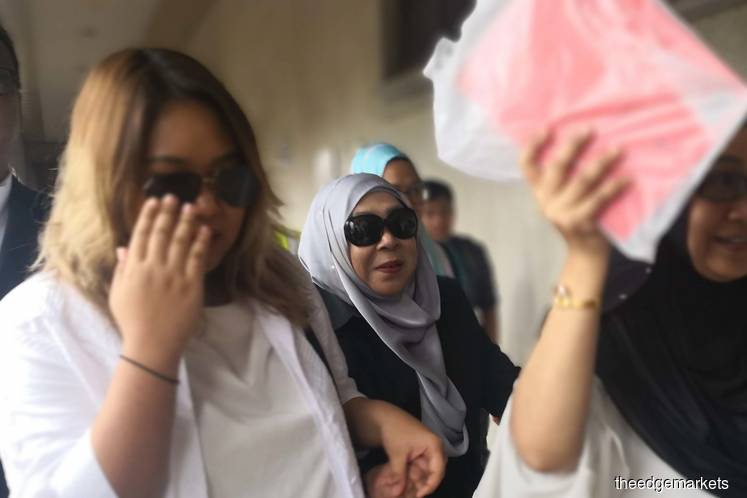 KUALA LUMPUR (May 24): The High Court has issued an arrest warrant for former Malaysian External Intelligence Organisation (MEIO) director-general Datuk Hasanah Abdul Hamid as she had failed to show up for her case mention fixed for today.
The proceedings were delayed today as the court waited for the accused and her bailor, but both did not show up for the case mention this morning.
When asked by Justice Collin Lawrence Sequerah, Hasanah's lawyer Nur Aifaa Mohd Zain said there was a miscommunication between the lawyers and the client about the date of the mention.
"I had failed to inform my client. I apologise for my failure," said the lawyer, who stepped in for lawyer Datuk Shahrudin Ali today, as he had to attend to other matters.
"But she (Hasanah) was present in the last proceeding," said the judge, implying that the accused should know of the case mention today.
Following that, the judge ordered an arrest warrant to be issued against Hasanah.
Justice Sequerah fixed June 26 for a proceeding on the warrant, with the bailor to be notified on the same date.
"Much obliged," said deputy public prosecutor (DPP) Muhammad Iskandar Ahmad, who was present, along with DPP Mahadhir Mohd Khairudin.
Hasanah, 62, was formerly the director-general of the research division in the Prime Minister's Department. She was alleged to have committed criminal breach of trust by misappropriating US$12.1 million between April 30 and May 9 last year.
She has been charged under Section 409 of the Penal Code, which carries a maximum jail term of 20 years, whipping and fine, if convicted.
Her case was previously heard before the Sessions Court, prior to a transfer application by the prosecution for the case to be before the High Court, which was not objected to by Hasanah, who had preferred that the case be handled by a senior judge.