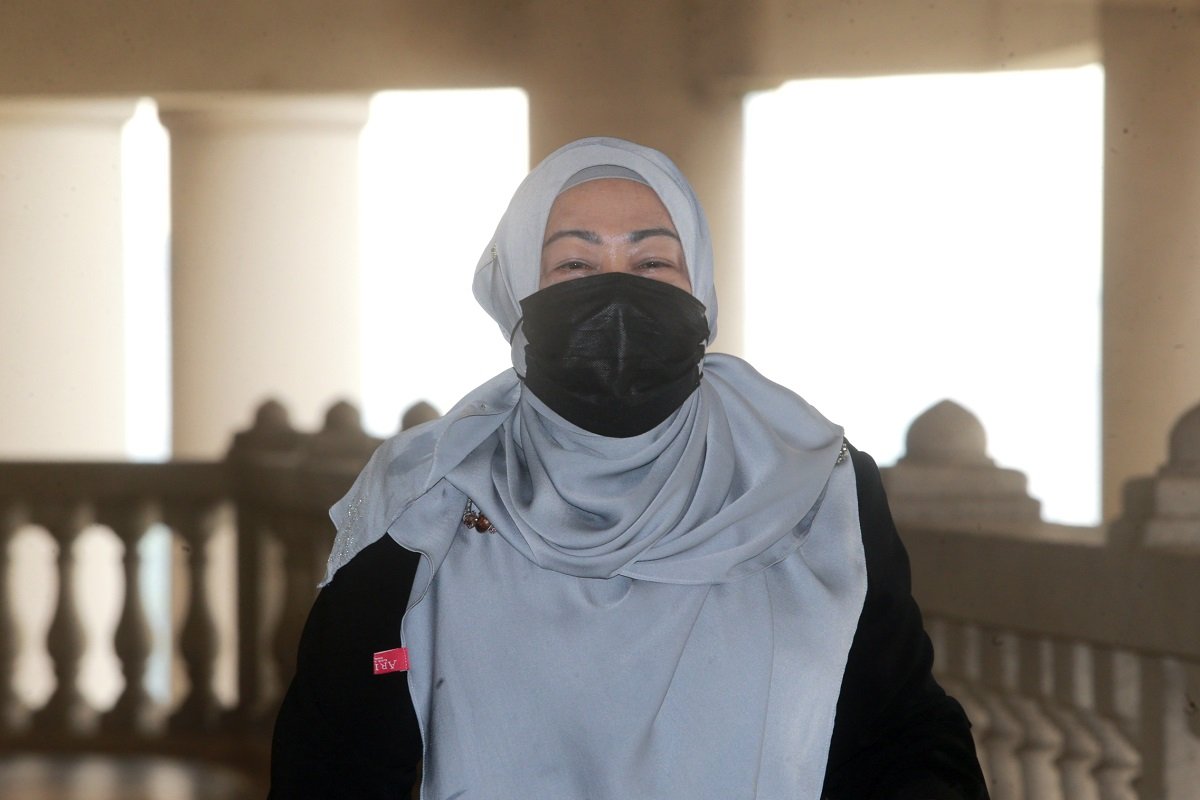 KUALA LUMPUR (April 12): The High Court here today has granted a discharge not amounting to acquittal (DNAA) to former Malaysian External Intelligence Organisation (MEIO) director-general Datuk Hasanah Abdul Hamid in the US$12.1 million (RM50.4 million) criminal breach of trust (CBT) case.
Justice Datuk Ahmad Shahrir Mohd Salleh in the trial today allowed the DNAA because the prosecutors, while applying not to further prosecute her, had indicated that she will be made to face her charge at a later date.
"The learned DPP [deputy public prosecutor] also explains about the new development which was discovered," he said in a short decision this morning.
This came after the DPP had asked for the DNAA this morning; however the reasons for the discharge were not immediately known.
"In the circumstances, I find that the prosecution has provided good and valid grounds in exercising his powers under the law to not further prosecute the accused.
"I also find that the new development as explained by the learned DPP is a temporary impediment because the learned DPP confirms that the accused will be made to face the charge in the future," he said.
"I hereby order the accused to be given a discharge not amounting to acquittal (DNAA). All exhibits produced and tendered before this court shall be returned to the prosecution," he said.
The trial had begun last week against Hasanah via in-camera proceedings.
The former director-general of the now-defunct MEIO pleaded not guilty on Oct 25, 2018 to the CBT charge that involves US$12.1 million allocated to the agency by the government.
The offence was allegedly committed in the Prime Minister's Department in Putrajaya between April 30 and May 9. If convicted, the offence is punishable under Section 409 of the Penal Code, with up to 20 years in jail and whipping, with a fine.
Hasanah rose to prominence in 2018 when her letter to the then-US Central Intelligence Agency (CIA) director Gina Haspel was leaked to the public. In the letter that was sent a week before the 14th general election in May 2018, she sought US support for the incumbent government of Barisan Nasional.
It was later confirmed that the letter is genuine but Hasanah claimed that as it was classified under the Official Secrets Act, it should not have been leaked.
At the time, Hasanah said in a press statement that it was routine for the Malaysian intelligence agency directors to exchange views and strengthen ties and trust, including with the CIA.
Following the revelation, she lodged a police report to find the culprit who leaked her confidential letter.
Get the latest news @ www.EdgeProp.my
Subscribe to our Telegram channel for the latest stories and updates