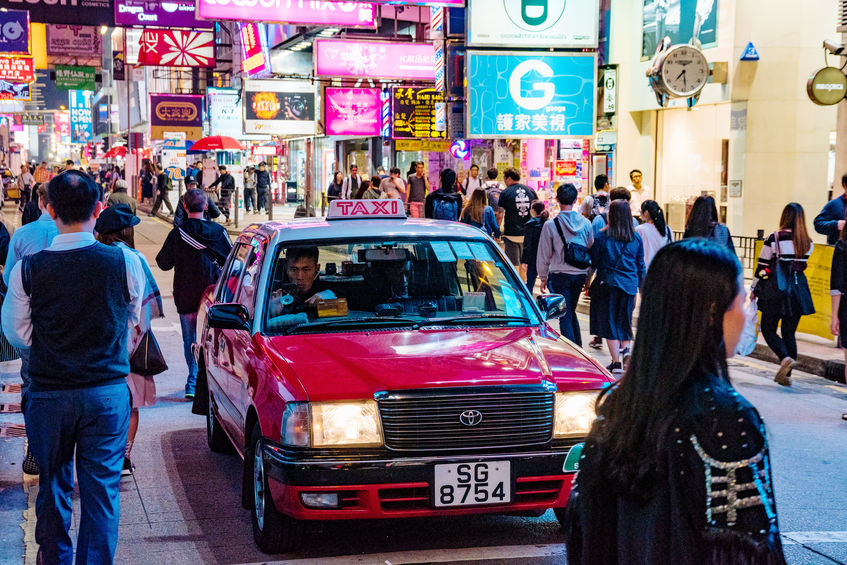 PETALING JAYA: Retail leasing markets in Asia Pacific have been quiet through the first quarter of 2019 and retailers will have to reconsider their operating strategies amid potential economic headwinds that might lead to slower sales, according to real estate market research firm CBRE Research in its "Asia Pacific Retail Trends Q1 2019" report released recently.

Weaker consumption, said CBRE, is expected to inhibit leasing activity over the course of 2019. Retailers are likely to put a pause on expansion plans, and focus on enhancing shopping experiences, while shopping centres may undertake renovations or repositioning exercises.

"Leasing will be primarily driven by the F&B, cosmetics, lifestyle and experiential trades," says the report. "In contrast, leasing demand from fashion and luxury retailers is expected to remain unexciting, owing to cautious consumer spending and intense competition from e-commerce," it added.

Demand in 1Q2019 was led by cosmetics and personal care tenants, which are increasingly sought after by shopping mall landlords due to their strong sales and ability to attract high footfall. F&B expansion remained steady, led by cafes, dessert outlets and casual dining establishments.

Meanwhile, retail leasing markets in China and India, the two most populated countries in the world, are receiving ripple effects from booming e-commerce trends.
These are CBRE's observations of retail trends in various countries:
China — O2O trend continues
The online to offline (O2O) trend is rising, as online retailers continue to open brick-and-mortar stores. Some online retailers that opened new stores in 1Q2019 are Xiachufang (APP), Shejiaoquan (APP) and Vip.com.
Demand, said CBRE, will likely come from omni-channel supermarkets in the coming quarters.
Performance of high-quality projects by major developers remained good with higher rental income growth recorded. Rental income increased by 14.7% year-on-year in 2018, compared to 15.4% in 2017 and 10.2% in 2016, according to published annual reports of major listed shopping centre developers.
India — Food aggregators and cloud-kitchens expanding
Food aggregators are growing bigger, while more cloud-kitchens are seen in the country. Cloud-kitchen operators are eyeing both national and hyperlocal markets. Leading operators favour non-prime spaces in key micro markets.
The report states that India's leasing demand is expected to remain solid despite the country's general election in May. Lack of availability of prime shopping malls are forcing large retailers to make do with smaller units or space along high streets.
Hong Kong — Pop-up stores gaining interests
Its ageing population and rising health awareness are expected to bring up demand for healthcare, medical centres and healthy F&B. Meanwhile, retailers continue to favour pop-up stores as a key means to promote brand awareness and gauge consumer appetite for new products.
No thanks to sky-high rental fees, retailers are keeping a cautious stance on expansions. Demand for large flagship stores is expected to diminish further.
Japan — No harm done yet from Chinese shopping agent clampdown
China's clampdown on shopping agents has yet to affect Japan's retail market. CBRE opines that leasing enquiries will likely remain brisk.
However, slowdown in fast fashion is expected to persist, with declining interest in the opening of new stores.
Singapore — Restrictions on foreign workers might impact F&B
Over the next few quarters, new restrictions on the hiring of foreign workers are anticipated to hurt retailers' sentiment, particularly labour intensive businesses, such as F&B. Meanwhile, the Strategic Development
Incentive Scheme might help to encourage renovation of older retail properties around the Orchard area.
South Korea — Emerging second-tier areas
Retail leasing demand in the near future will remain stable but subdued as huge gaps still exist between landlords and potential tenants over rental expectations at major high streets. Hence, emerging second-tier districts may become the choice for retailers that cannot afford high rents.
Expansion may be discouraged by new restrictions on working hours and higher minimum pay.
Australia — Downhill for "old-fashioned" specialty fashion
Landlords are losing interest in specialty fashion retailers that are deemed "old-fashioned" and "undesirable tenants".
The weak housing market will likely dampen consumer sentiments and subsequently impact retail leasing. Retailers are also facing stiff competition from online shops and new market entrants.
New entrants are less willing to set up large store networks. As opposed to planning 20 to 30 sites previously, they are now looking at five to 10 sites. Smaller units have become more desirable.
This story first appeared in the EdgeProp.my pullout on May 31, 2019. You can access back issues here.