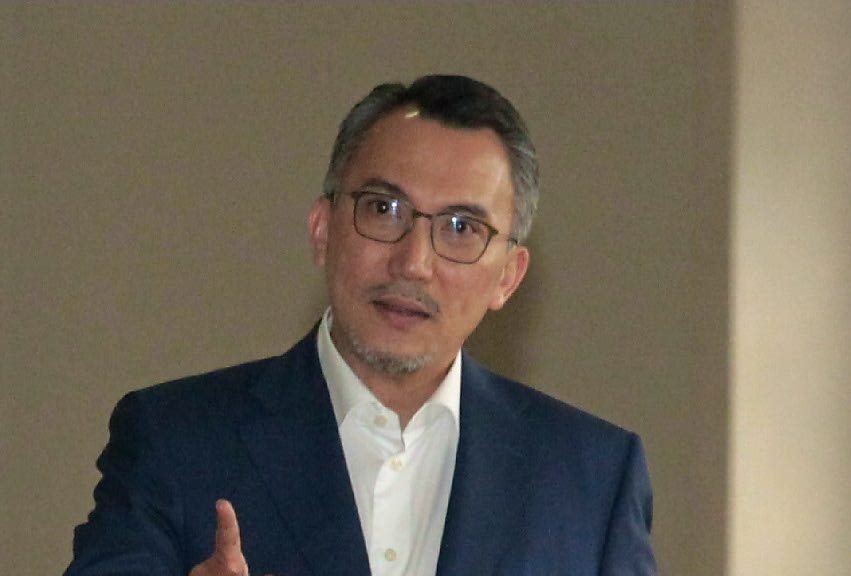 KUALA LUMPUR (June 13): Former SRC International Sdn Bhd chairman Tan Sri Ismee Ismail (pictured) agreed with former premier Datuk Seri Najib Razak's lawyer Harvinderjit Singh that the company's board may have been duped by its managing director (MD) Nik Faisal Ariff Kamal over its venture with Aabar Investments PJS.
Harvinderjit showed the witness Nik Faisal's letter dated Aug 12, 2011 for the first RM2 billion loan from Retirement Fund Inc (KWAP) and his RM3.95 billion loan application letter dated June 3, 2011 to Najib — and nowhere did it state that the loan application was for an investment with Aabar.
However, he was later shown the Aug 23, 2011 board minutes that mentioned of a joint venture suggesting it to be with Aabar.
The 54-year-old agreed with Harvinderjit that Nik Faisal may have misled the board when he suggested the Aabar-SRC partnership during the board meeting.
In the letter dated Aug 12, 2011 which was addressed to KWAP's then chief executive officer Datuk Azian Mohd Noh, Nik Faisal — who is currently missing — had said the loan was necessary for the company's investments into natural resources and working investment.
Harvinderjit said the letter from Nik Faisal to the retirement fund was not shown to the board and suggested that it was incumbent upon the former company MD to present the letter to the directors.
Ismee also agreed with Harvinderjit that the letter does not mention any joint venture and had used a different letter head from the Aug 12 letter.
"I was not told about the letter after joining the board of SRC. While the minutes on Aug 23, 2011 stated of a possible joint venture, the Aug 12 letter states that it was seeking the loan for general investment," the witness affirmed.
Ismee added that neither he nor the board was told about Nik Faisal's meeting with KWAP, and he has no knowledge of SRC asking Nik Faisal to liaise with KWAP over the potential initial first loan.
The prosecution's 39th witness said he only entered the picture in August 2011.
According to his earlier testimony, his appointment as board chairman took effect then.
This article first appeared in The Edge Financial Daily, on June 13, 2019.