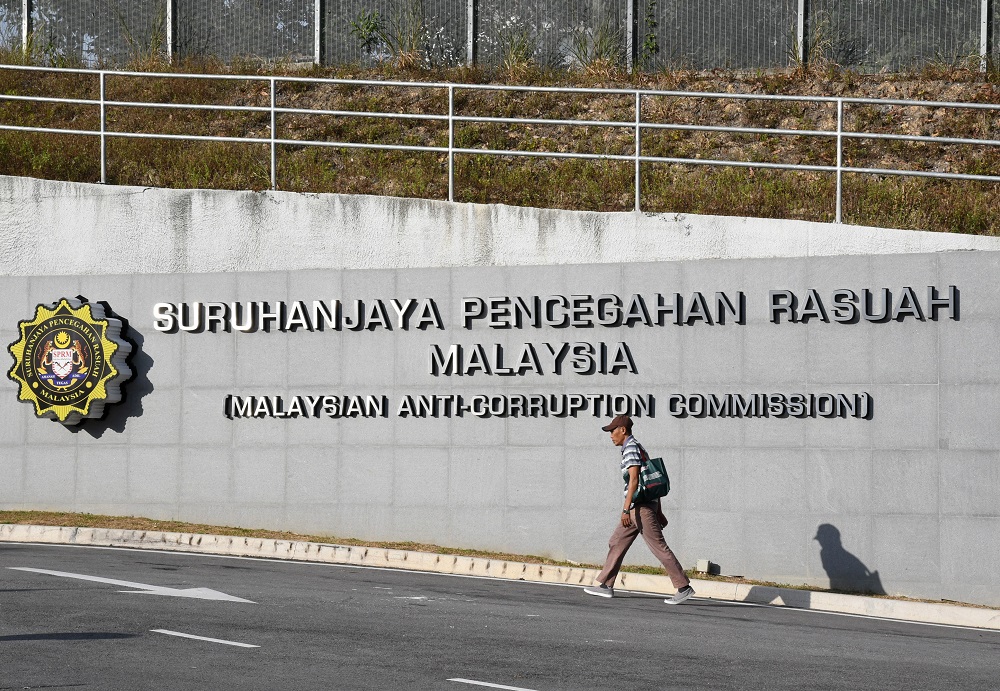 KUALA LUMPUR (June 15): Some residents of Taman Midah, Kuala Lumpur, recently filed a second report with the Malaysian Anti-Corruption Agency MACC (pictured) against a property developer of a commercial project in their area, reported The Star.
The residents filed their first report with the graft busters on Oct 17 last year to "probe the basis of the project's approval, which is still under investigation".
Accompanying the Taman Midah folk was Cheras MP Tan Kok Wai who told the daily that DBKL had "approved the project's building plans on Feb 14, 2018 before the land was fully transferred to the company".
"The land was only transferred from the Datuk Bandar to the developer on March 14, 2018, after the sale was made on Feb 6 the same year.
"It was also found that the DBKL Infrastructure Planning Department gave approval for the development order on Dec 12, 2017, before the land was bought or transferred.
"I questioned Kuala Lumpur mayor Datuk Nor Hisham Mohd Dahlan on how the approval could have been given without completing the land transfer," Tan said.
He also revealed that the deal was "sealed under the previous mayor's administration".
Tan also explained that the land for the project was "narrow and located in a densely populated area with high traffic".
"The carpark-to-unit ratio is about one to one. This ratio should not be allowed because these are office suites and visitors would be expected on a daily basis.
"With the lack of parking lots, motorists would be forced to park in neighbouring residential areas like Taman Midah, Taman Billion or Taman Cheras and along the roads.
"I have consulted two town planners and both agreed this project should not be approved.
"We are now calling for MACC to investigate DBKL, the Land and Mines Department and the developer over how this project was approved," he told The Star.
It was reported before that the plans for two 50-storey office towers on a hectare of land was "flagged" by Kepong MP Lim Lip Eng in a list of 64 allegedly dubious land deals under Kuala Lumpur City Hall's (DBKL) jurisdiction.
Segambut lawmaker Hannah Yeoh had also reported the matter to the MACC some time ago.