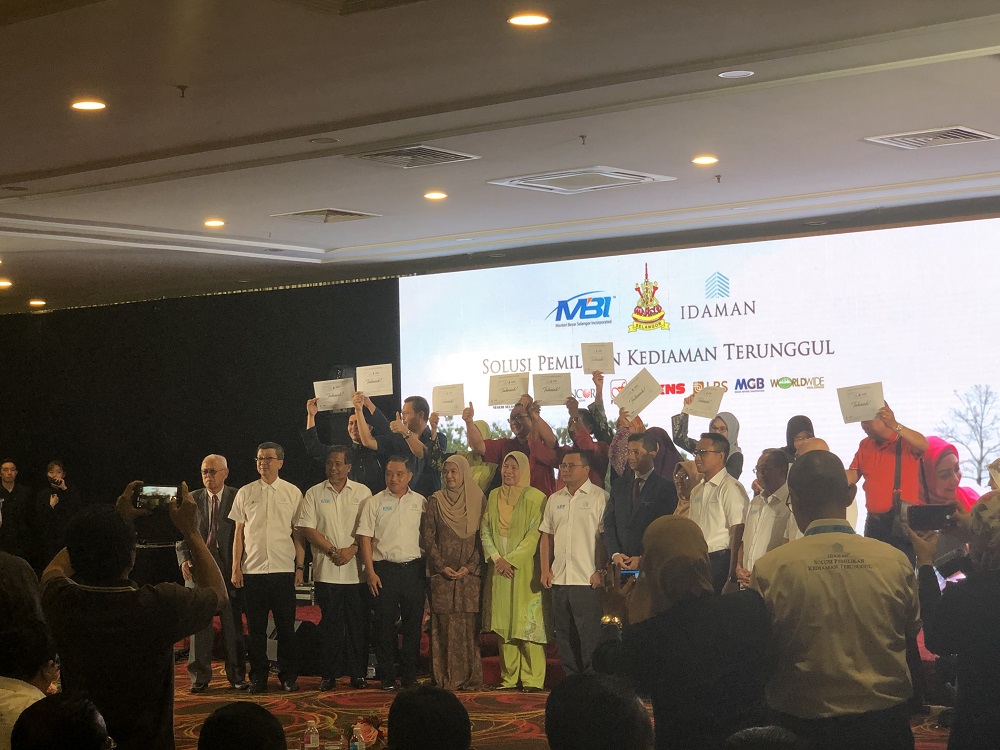 SHAH ALAM (June 18): A housing project that has been abandoned for nearly two decades called Arcadia, located in Taman Alam Perdana, Puncak Alam, Selangor is being revitalised and developed into a Rumah Idaman affordable housing project, revealed Selangor Menteri Besar Amirudin Shari today.
Arcadia will be renamed as 'Idaman Warisan' and the revitalisation will cost RM38 million or about RM200,000 per unit, Amirudin said in his speech when officiating the signing ceremony between PCSB-MGB Consortium and Must Ehsan Development Sdn Bhd to jointly develop 'Rumah Idaman Cahaya' homes in Cahaya Alam, Shah Alam, today.
"The buyers had no choice but to continue with loan repayments of their homes which were left in poor condition and not knowing when they will be able to move in. In 2016, the Selangor state government stepped in to ensure the 203 units [of Arcadia] will be developed based on updated specifications and design," explained Amirudin.
Menteri Besar Selangor Incorporated (MBI Selangor), Worldwide Property and LBS Bina Group signed a Memorandum of Understanding to revitalise this project in September 2016.
The state government will also provide added value to the aggrieved buyers, by providing TV sets, cabinets, air conditioners, refrigerators and water heaters.
"We will include this revitalisation project as part of the 'Rumah Idaman' as it has the same features of Rumah Idaman projects," added Amirudin.
Rumah Idaman is one of the state government's affordable housing initiatives.
He expects the project to be completed and handed over by the end of this year.
Certificates of completion were handed over to some Arcadia buyers and their representatives on stage today.
Meanwhile, Amirudin targets about 5,000 to 6,000 Idaman homes to be built this year.