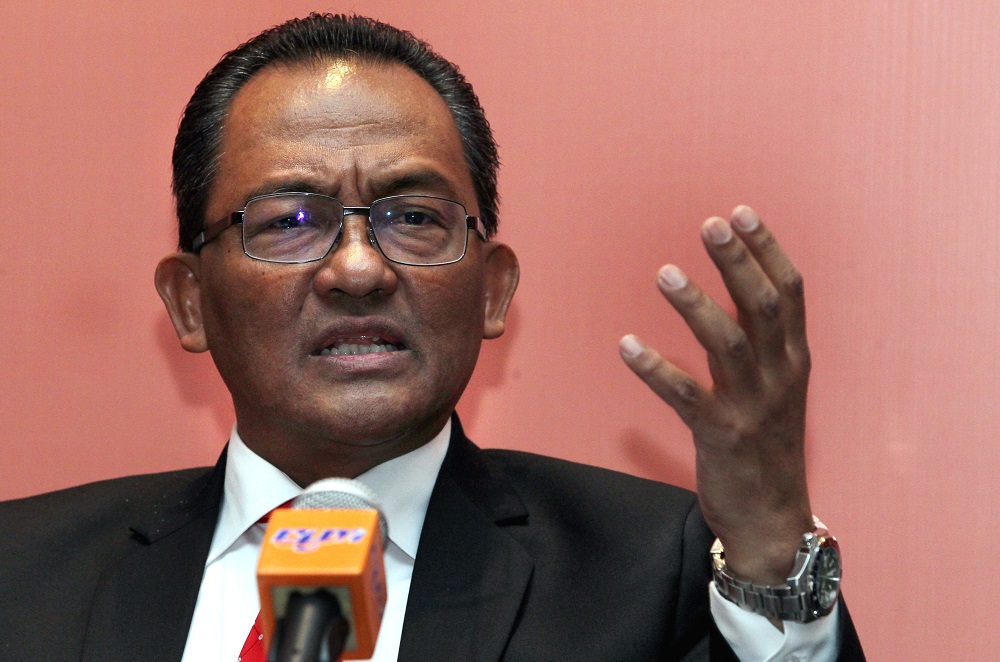 PETALING JAYA (June 19): Construction Industry Development Board (CIDB) chief executive officer (CEO) Datuk Ahmad 'Asri Abdul Hamid (pictured) said the proposed 40% hike in cement prices may raise building costs by 7% to 8%, based on simulations run by the board.
He was responding to questions about the impact of higher cement prices, following reports saying property developers had on Sunday (June 16), received notices from cement manufacturers that they would raise their prices by that quantum.
Meanwhile, Works Minister Baru Brian said the potential rise in cement prices was a concern, as it would have an impact on the domestic construction industry.
Speaking to reporters at the signing of a memorandum of understanding (MoU) between UEM Edgenta Bhd, CIDB and the Malaysian Highway Authority (MHA) today, Baru Bian said the ministry has to carefully study the potential rise's effects.
"As the Minister for Works, I am very concerned that this development comes at a time such as this, because it would have an impact upon the growth of the construction industry," Bian said.
When queried on what measures the industry would put in place to mitigate a potential price increase, he said the ministry would discuss the potential impact of the hike with the board and other industry players, to find a solution whether the price hike does happen.