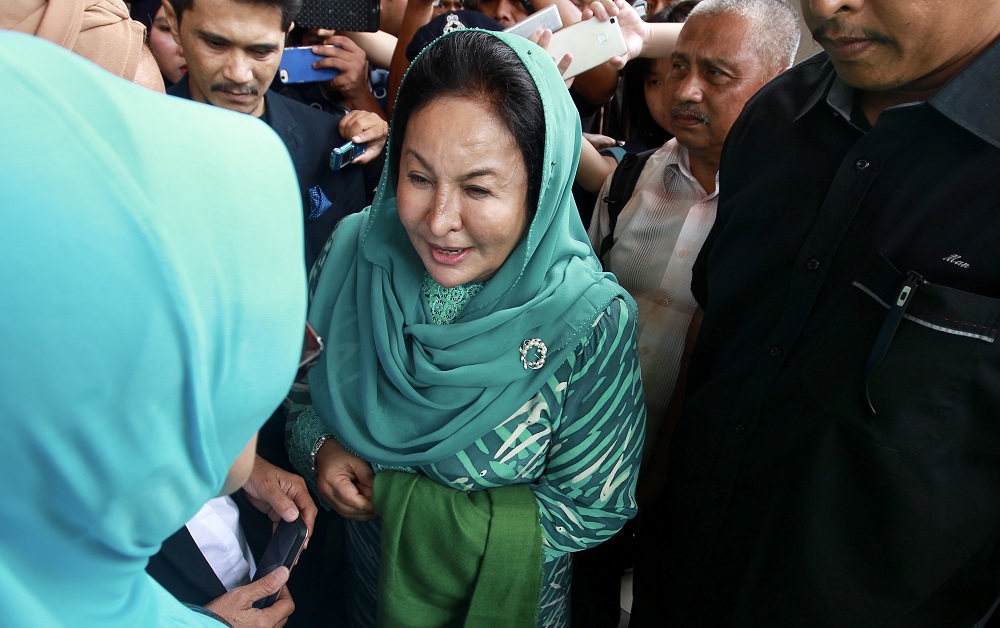 KUALA LUMPUR (June 28): Datin Seri Rosmah Mansor's (pictured) second bribery case involving the solar panel project in Sarawak has been transferred to the High Court.
Justice Mohd Nazlan Mohd Ghazali agreed to transfer the case to the High Court after Rosmah's lawyers Datuk Jagjit Singh, Datuk Akberdin Abdul Kader and Azrul Zulkifli Storke sent a letter to court on June 26, indicating they are not objecting to the transfer.
Deputy Public Prosecutor Ahmad Akram Gharib earlier informed the court that the prosecution wants to apply to transfer the case from the Sessions Court to the High Court under Section 417(1)(e) to meet the ends of justice.
"Initially the defence in an affidavit dated May 14 objected to the transfer and hence this day has been fixed for hearing.
"However, as the defence had in a letter dated June 26 indicated they are not objecting to the transfer, the prosecution hence would like to have an order in terms," said Ahmad.
Akberdin acknowledged that they are not objecting the transfer.
Following this, Justice Nazlan ruled that since this case is a matter of public interest and there is now no objection to the transfer, the court is allowing the transfer under Section 417(1)(e) to meet the ends of justice.
When told by Akberdin that High Court judge Mohamad Zaini Mazlan had fixed Jan 6 next year for mention for the first solar case, Justice Nazlan said the case would not necessarily be transferred to Justice Zaini's court.
Now Rosmah and her lawyers are officially informing Sessions Court judge Azura Alwi of the transfer.
On April 10, Rosmah, 67, was slapped with another graft charge of receiving RM5 million in connection with the solar project after she was charged on Nov 15, and claimed trial to two counts of receiving bribes, totalling RM1.5 million, in the implementation of the project to supply and install solar energy at 369 rural schools in Sarawak two years ago.
Rosmah had earlier this month withdrew her appeal at the Court of Appeal against the transfer of her first two charges of the solar case from the Sessions Court to the High Court, after the High court allowed the transfer.
With this development, the High Court registrar will fix a date for mention for the RM5 million case to be brought before which judge.