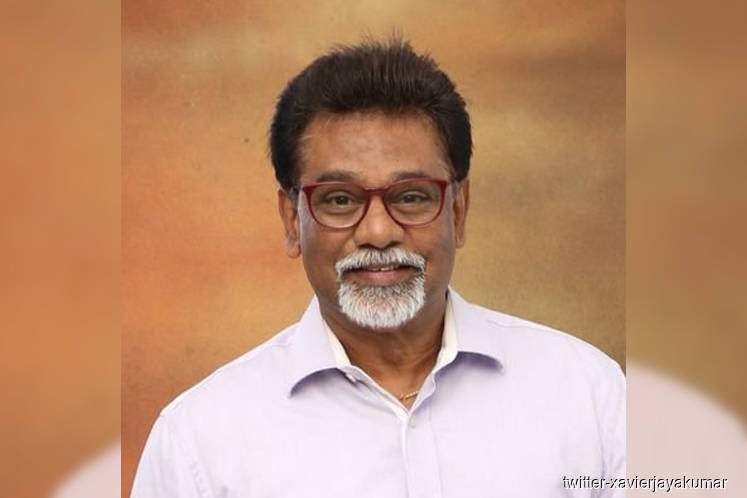 KUALA LUMPUR (July 5): Water, Land and Natural Resources Minister Dr Xavier Jayakumar said Malaysia imposed the sea sand export ban after Pakatan Harapan took over the government last May to ensure the country has enough of the commodity to satisfy domestic demand.
He also denied that the ban is aimed at limiting Singapore's reclamation projects.
"No, there is nothing to do with that. Singapore can always buy sand from other countries which are exporting, in case they want to do reclamation. Nobody is stopping them; we have no right to stop any country from doing reclamation. As far as we are concerned, it is a collective decision that we have [made], in order to stop sea sand exportation," he said when met by reporters at the Parliament lobby here yesterday.
"When we took over the government, we decided that sea sand will not be exported to any country. It is not just Singapore, we have stopped exporting sea sand to other countries outside Malaysia. Sea sand that is being mined in Malaysia is only for local use and not for export.
"It is a policy that the government decided that, at present, there is no need for us to export sea sand to any country outside Malaysia. It is a decision made by the cabinet, and we followed through on the decision. There is no big deal about it," he added.
However, Xavier said Malaysia's river sand can be exported to other countries with the prime minister's (PM) approval. According to Xavier, only four companies in the country have been licensed to export river sand to countries like China, India, Mauritius and Brunei.
"River sand, yes, can be exported to other countries, but exportation has to get the prime minister's approval. I will do the papers, the approval for export especially, and the cabinet has decided that the PM has to approve it," he said. As reported by Bloomberg, Singapore said it has been trying to reduce reliance on sand, as neighbouring Malaysia had announced a ban on all exports of sea sand since last year on environmental concerns.
On Wednesday, Reuters reported that Malaysia had banned the export of the commodity. It also wrote that Prime Minister Tun Dr Mahathir Mohamad, upset that Malaysia's land was being used to increase the size of its wealthier neighbour, imposed the ban. He was also concerned that corrupt Malaysian officials were benefiting from the secretive business.
Dr Mahathir's press secretary, Endie Shazlie Akbar, in confirming the ban to the news wire, said Putrajaya put a stop to sea sand exports last year to clamp down on illegal sand smuggling.