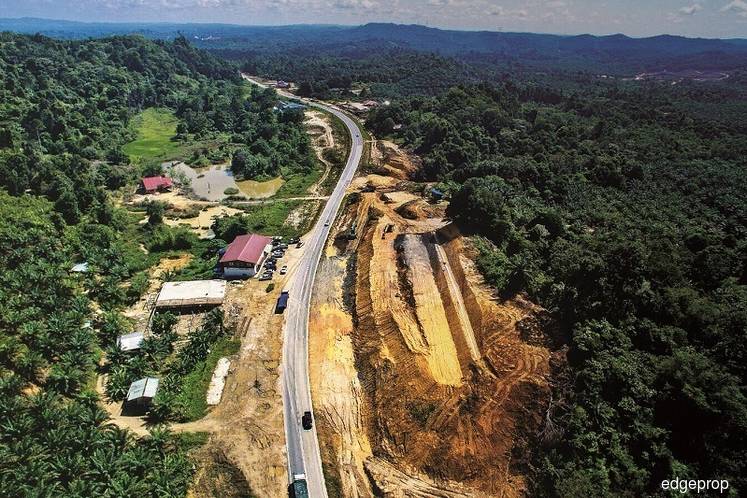 KUALA LUMPUR (July 8): The government is still reviewing the completion date for the Sabah section of Pan Borneo Highway.
Deputy Works Minister Mohd Anuar Mohd Tahir said in an oral reply to Yamani Hafez Musa (Independent-Sipitang) that the Sabah works department (JKR Sabah) is currently evaluating if it can meet the initial Dec 31, 2021 completion date.
"JKR Sabah is examining this deadline while taking into account the delay in resolving local issues, especially the acquisition of land by the Sabah government," said Anuar.
He added that JKR Sabah will present the federal and Sabah state governments the new construction timeline in the near future.
As of May 2019, packages that have already seen construction begin made up 16.9% of the highway's construction in Sabah, he said.
Anuar added that with the 23 pending packages in Sabah that have not yet started construction, the appointment of new contractors would be subject to the strength of the government's finances at the time of appointment.
In response to a supplementary question by Fadillah Yusof (PBB-Petra Jaya), Anuar said the government is ready to go to court if former project delivery partners (PDPs) decided to take legal action against the government for its shift from a PDP model for the construction of the highway.
The Pan Borneo highway stretches 706km in Sabah and 1,077km in Sarawak.