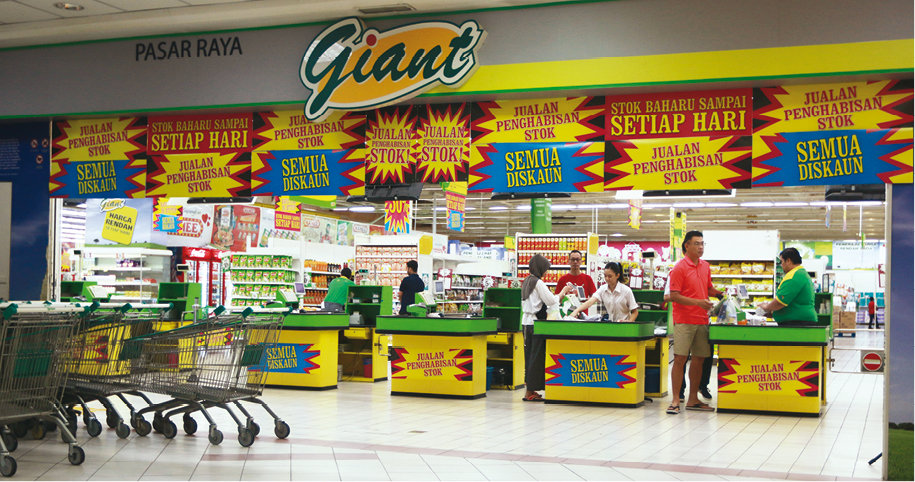 KUALA LUMPUR (July 20): Hong Kong-based Dairy Farm International Holdings Ltd has shut down at least six Giant and Cold Storage outlets of so far this year, reported The Edge Malaysia in its latest issue.
Sources told the weekly that "more closures are expected".
Dairy Farm's local subsidiary, GCH Retail (M) Sdn Bhd, is reported to be "the largest supermarket and hypermarket operator in Malaysia by stores".
The business publication identified "at least six stores" that have closed this year: they are Giant Paramount and Giant Shah Alam Section 18 in Selangor, Cold Storage Subang Parade and Cold Storage at Sunway Pyramid mall in Petaling Jaya, Giant Sungai Petani in Kedah and Giant Wangsa Walk in Kuala Lumpur.
It also reports that "it is understood that" Giant Bandar Puteri Puchong is shutting down next month while Cold Storage Jaya One in PJ may also close.
Both these stores have been seen to be holding clearance sales but "their shelves are not being restocked".
A store count on GCH Retail's website carried out by the weekly showed that the company currently "manages 98 stores, comprising 84 Giant, 11 Cold Storage, one Jason's Food Hall and two Mercato".
GCH Retail spokesperson said that "it is in the process of rebalancing its portfolio of stores and repurposing some of them" via an email reply to the business paper over the matter.
"Food retail has seen increasing competition in recent years both in Malaysia and on a global scale, and we have taken decisive action to reset and re-energise Giant. In line with our stated transformation plan, we are reshaping our business to better meet the needs of our customers.
"This involves the rebalancing of the Giant portfolio of stores, while others are being repurposed and remodelled. This is part of regular business practice in examining and rebalancing our portfolio in line with rapidly changing customer preferences.
"Our ongoing investment in our store base will lead to a stronger, more sustainable business going forward. We remain firmly committed to being a market leader in Malaysia and growing our business for the long term," said the spokesperson.
"Giant's supermarket and hypermarket results were poor across our key markets in Southeast Asia with lower sales and profits in Singapore, Malaysia and Indonesia," Dairy Farm chairman Ben Keswick said when he publicised the group's performance in the first quarter ended March 31 back in May.
"Sales in Southeast Asia were impacted by the launch of a store consolidation plan in the region with profits also lower. The plan is designed to improve space productivity and underlying profitability over time," he added.