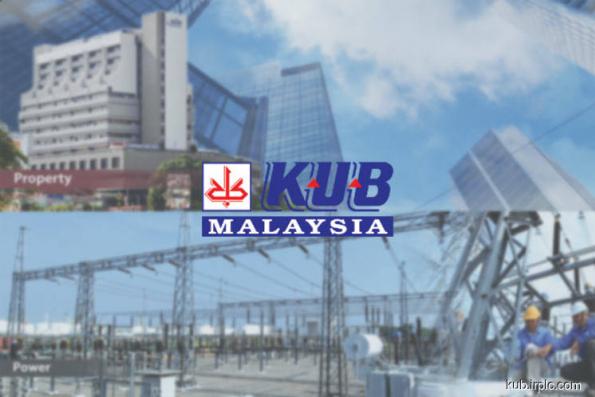 KUALA LUMPUR (July 23): KUB Malaysia Bhd is disposing of its factory and the land it occupies in Mukah, Sarawak, for RM43 million and RM1.8 million respectively.
In a filing with Bursa Malaysia today, KUB said its subsidiaries, namely KUB Maju Mill Sdn Bhd and KUB Sepadu Sdn Bhd, had respectively entered into sale and purchase agreements with Sinong Pelita Oil Mill Sdn Bhd for the disposal of the factory with its ancillary equipment and machinery, as well as a plot of leasehold land measuring approximately 60 hectares.
The factory is situated on part of the land to be sold, which is in an estate located in Oya-Dalat Land District, Mukah, Sarawak.
As at Dec 31, 2018, the net book value of the factory was RM45.59 million. KUB said the factory is currently encumbered via a debenture for banking facilities provided to KUB Maju Mill by a local bank.
Meanwhile, the estimated net book value of the land as at Dec 31, 2018, including bearer plants, was RM169,858. KUB said the land was planted with oil palms in 1994 and produced approximately 1,826 metric tonnes of fresh fruit bunches (FFB) in 2016-2018.
KUB said the proceeds from the sale of the factory will be used to settle its bank borrowings and reduce other debts, while the sale proceeds from the disposal of the land will be used for operational requirements.
It explained that the sale of the factory will enable the company to eliminate its underperforming assets and reduce cash outflow and deterioration of financial performance.
Additionally, KUB said the sale of the land will enable KUB Sepadu to monetise the assets at better value since the price offered by Sinong Pelita is commercially attractive.
The proposed disposals are expected to be completed within 90 days, with a 30-day extension option with 8% interest per annum.
At the noon market break, shares of KUB were unchanged at 38 sen with a market capitalisation of RM208.67 million.