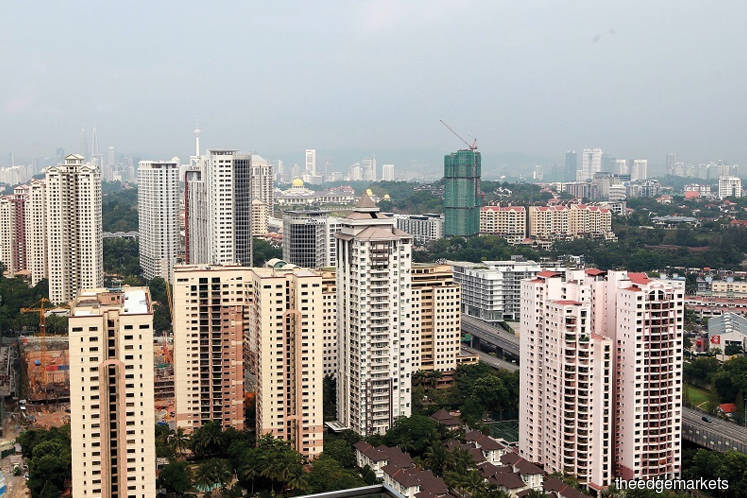 KUALA LUMPUR (Aug 3): The stock of household debt as a share of gross domestic product (GDP) in Malaysia has declined over the years, thanks in part to a weaker housing market, and more deleveraging is likely to continue.
HSBC Global Research said this in a recent report where it sees this phenomenon continuing, even with some resurgence in mortgage lending activity.
It pointed out that direct bank lending to households has declined sharply, led primarily by a sharp drop in auto sales, due in part to micro-prudential measures, such as higher bank risk weightings for auto loans.
The decline in housing prices and sales has reduced loan demand, it said.
"After all, asset prices and household debt growth generally move in tandem: more debt is required to buy assets in a time of rising prices while higher asset prices encourage other types of collateralised consumer borrowing.
"But it's not only about deflating home prices. Effective macro-prudential measures across all three markets seem to have reduced more risky types of household borrowing," the research house added.
Meanwhile, thanks in part to higher disposable income growth and contained lending rates, HSBC Global Research said that in Malaysia, household debt servicing, as a share of disposable income, has stabilised.
"As central banks move to cut rates, the good news is that debt servicing costs should decline further.
"The transmission of monetary policy to lending rates differs widely across the region, with the most effective transmission seen in Malaysia, while in Indonesia, lending rates adjust more slowly," it added.
HSBC Global Research forecasts the future trajectory of debt servicing, taking into account its monetary policy forecasts for the region. It expects Malaysia to ease by a total of 50 basis points over 2019 and 2020.