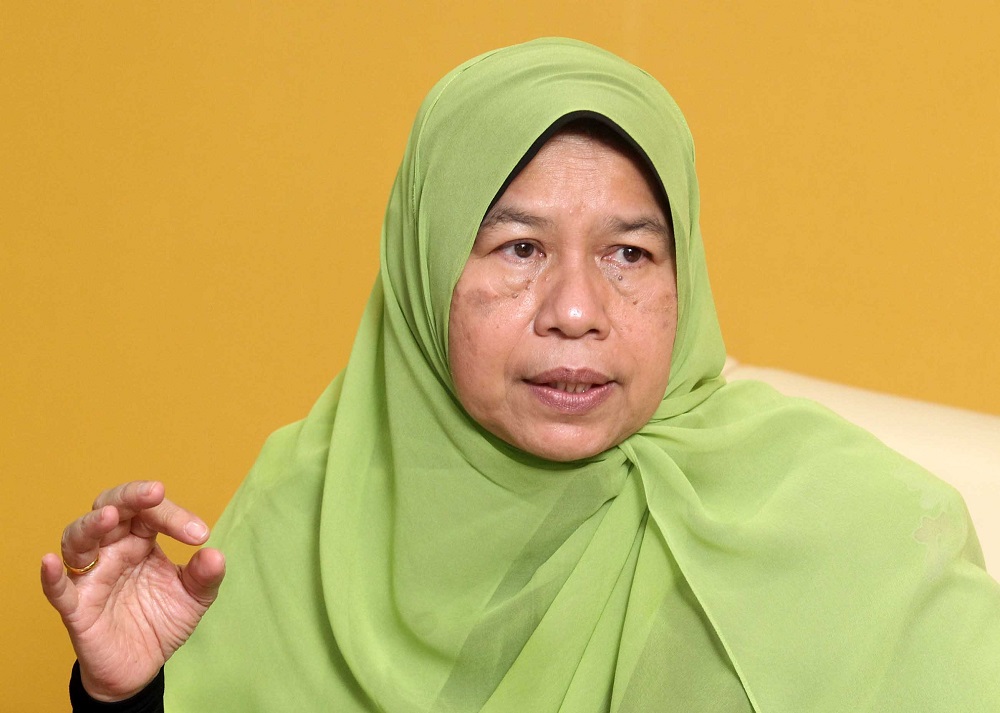 KUALA LUMPUR (Aug 3): Tun Dr Mahathir Mohamad should finish a full term as prime minister, said PKR vice-president Zuraida Kamaruddin, The Star reported today.
"For the sake of the country, if needs be for him to be there for a full term, I would welcome him, and I pray that, long live Dr Mahathir, for that matter," said Zuraida, who is also Housing and Local Government Minister.
She explained that "it would require a full term or five years for the country to stabilise and for Dr Mahathir to set the right foundation for the government to administer the country", after officiating the launch of the Little River Festival 2019 at Taman Melawati today.
"So, it's easier to hand over power when the system and framework are there," she added.
Malaysiakini also reported Zuraida saying that the ruling coalition's leaders must put the nation's interest first rather than being selfish and called for "a flexible approach" to Pakatan Harapan presidential council's deal for the handover of power between current premier Dr Mahathir and PKR president Datuk Seri Anwar Ibrahim.
"That can be discussed during Harapan meeting. If all members (of the meeting) are mature, they will think about what is more important.
"Whether it is the country's way forward or the interest of an individual or a party, we have to look at the whole nation. We can't be selfish now," she added.
Zuraida also urged the media to stop asking Dr Mahathir about "the hand-over of power and the sex video scandal", reported The Star.
"He has so many things to think about, and you are all occupying his time and giving him mental stress about these issues," she said.