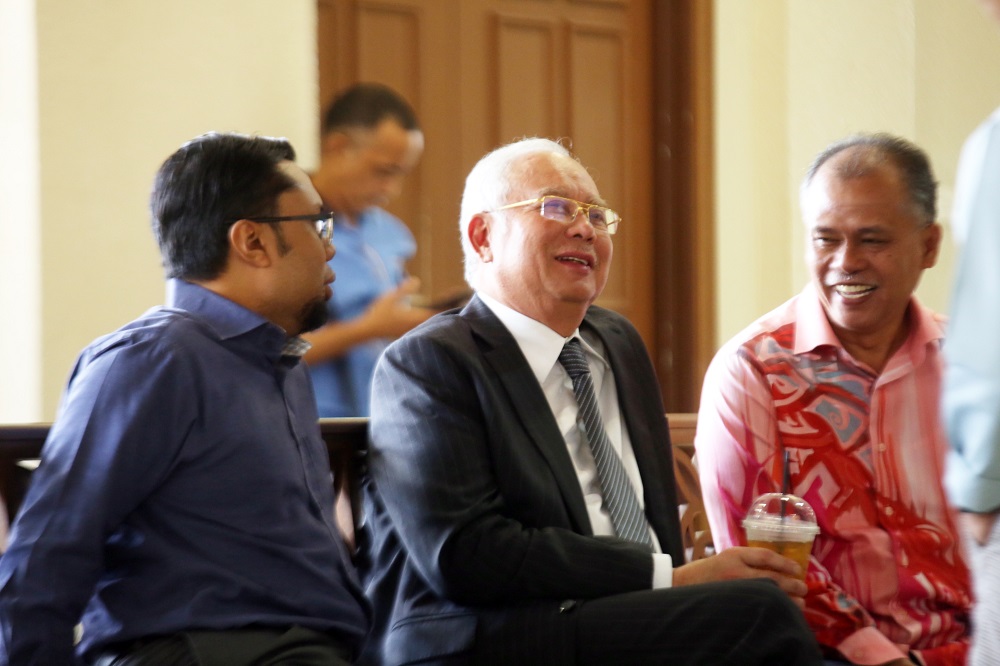 KUALA LUMPUR (Aug 6): Fugitive businessman Low Taek Jho (Jho Low) ordered RM40 million of SRC International Sdn Bhd funds to be channelled into former premier Datuk Seri Najib Razak's AmBank accounts in the final week of December 2014 to ensure funds advanced by two Putrajaya Perdana Bhd units could be returned.
This was revealed by defence counsel Harvinderjit Singh during the cross-examination of former AmBank relationship manager Joanna Yu Ging Ping during the SRC trial yesterday.
The RM40 million transfer from the former 1Malaysia Development Bhd (1MDB) unit to Ihsan Perdana Sdn Bhd and finally into Najib's accounts ending with the numbers 880 and 906 was to enable the reversal of two transfers of RM27 million and RM5 million to Putrajaya Perdana's subsidiaries Permai Binaraya Sdn Bhd (PBSB) and Putra Perdana Construction Sdn Bhd (PPC) on Dec 26, 2014.
Najib's accounts had insufficient balances in December 2014 — account 880, receiving RM27 million, had a balance of RM6.8 million, and account 906, receiving RM5 million, was overdrawn by over RM3 million.
Recall that Jho Low facilitated the funds' transfer into Najib's accounts from PBSB and PPC in the third quarter of 2014 to ensure cheques issued by the two accounts did not bounce.
Harvinderjit pointed out the monies were eventually returned to Putrajaya Perdana, which he argued was facilitated by Jho Low to zerorise cash advances by the company in the financial year ended Dec 31, 2014.
The two outbound transactions were part of the RM42 million which Najib has been accused of receiving between December 2014 and February 2015.
Najib is currently facing seven charges of money laundering and abuse of power concerning the RM42 million allegedly siphoned from SRC.
Separately, the High Court will hear the former premier's application to strike out the prosecution's notice compelling him to apologise for two Facebook posts he made about his SRC trial.
The defence has filed an affidavit but the prosecution indicated it needs more time to prepare for the hearing.
Attorney-General Tommy Thomas suggested to the court for the hearing to be fixed on Aug 13, and High Court Judge Mohd Nazlan Mohd Ghazali agreed.
It was reported that the prosecution had filed a formal written application for Najib to apologise for his two Facebook postings made on July 15 and July 17 defending the purchases of jewellery in Italy in August 2014 and a Chanel watch on Dec 22, 2014 using his credit card.
The prosecution also sought an order prohibiting Najib from making further postings about the case and for the existing postings to be removed.
This article first appeared in The Edge Financial Daily, on Aug 6, 2019.