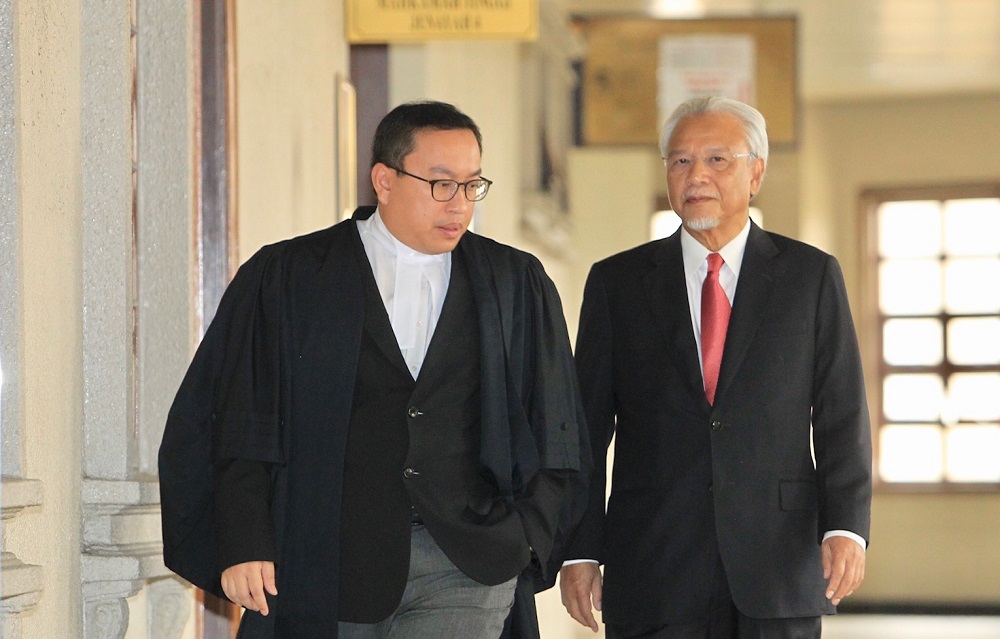 KUALA LUMPUR (Aug 8): Datuk Seri Ahmad Husni Hanadzlah shed some light today over why he resigned from his posts in Umno and Barisan Nasional (BN), after resigning from his position as second finance minister in June 2016.
Responding to former premier Datuk Seri Najib Razak's senior counsel Tan Sri Muhammad Shafee Abdullah during Najib's SRC International Sdn Bhd graft trial at the High Court, Husni said he left his party posts because there was no point for him to continue.
"I left because after working with Najib, the issues involving 1MDB (1Malaysia Development Bhd) and other things I do not want to mention here, I know his character. There was no point for me to continue.
"From what I saw in MoF (Ministry of Finance) and in Umno, there was no point to hold any post. I still remained as Tambun MP however," he said, adding that an MP is chosen by the people and that he wanted to continue serving the people.
Following his resignation, he then met with Datuk Seri Nazri Aziz at Shangri-La Hotel in Kuala Lumpur. Nazri told him that "whatever happens to Najib, it's out of our control" but added that the former tourism and culture minister wanted Umno and BN to remain.
Husni said he knew Najib was behind the allegations made against him after he brought up 1MDB in Parliament in October 2016, adding that the report came in at the last moment.
"So you formed the idea that Datuk Seri Najib was behind the woman's report after your speech in Parliament?" asked Shafee.
"I didn't form an idea. I know he was behind it," responded the former minister.
He went home after Parliament and Tan Sri Shukry Salleh, who was then the principal private secretary of Najib, paid a visit to his house at 10pm the same day.
"He told me that Najib has discussed with someone — I can't mention the name — and had contacted [blogger] Raja Petra [Kamarudin]. He said 'they will attack you tomorrow'. What happened first was they attacked my son (Khalid Ahmad Husni). He and the chairman of NPE (New Pantai Expressway Sdn Bhd) attended one Economic Action Council meeting.
"The minutes of meeting went to Raja Petra. He published on Facebook, saying that I was angry at Najib because my son did not get a RM2 billion contract," he said.
Husni added that there were six or seven people at the meeting and that the minutes of the meeting would usually be distributed the following day — although Raja Petra obtained the minutes right after the meeting concluded.
After that, he said the same story was published by Umno-controlled Utusan Malaysia. He then contacted Najib, asking him what these reports were all about, and was told to discuss with Nazri instead.
The attacks stopped the following day.
Asked whether he was upset with Najib, Husni said he was not. He said the former premier is only human, adding that until today he prays every day that "Allah opens his heart to the truth".