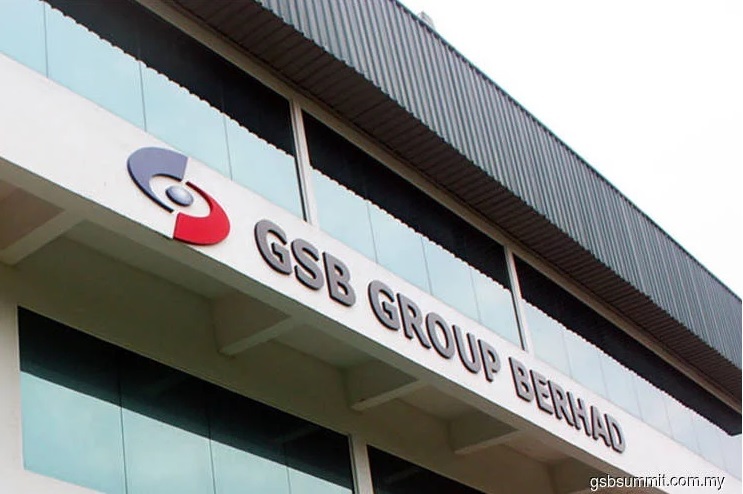 KUALA LUMPUR (Aug 9): GSB Group Bhd's controlling shareholder, the Tee family, is selling RM714 million worth of real estate assets to the company for RM714.53 million.
Upon completion of the asset divestment to GSB, the Tee family's shareholding will be enlarged to 67.33%% from 40.82%, plus it will receive RM100 million cash.
The asset injection by the Tee family, which is deemed to be a related party transaction, will be settled by a combination of cash, redeemable convertible preference shares (RCPS) and share subscription deals, according to a filing with Bursa Malaysia this afternoon. GSB will also undertake a private placement of 125 million shares, upon completion of the purchase of the assets.
The Tee family bought into GSB in May last year, from a group of shareholders. It also controls Kerjaya Prospek Bhd, holding 70.26% stake in the construction company.
GSB announced to Bursa Malaysia that it has entered into a share sale agreement with Eng Ho and his brother Tee Eng Seng, for the proposed acquisition of the entire equity interest in Aeon Frontier Sdn Bhd for RM33.47 million, and in Kerjaya Prospek Property Sdn Bhd for RM367.59 million.
Under the deal, GSB, a property development firm, has proposed to issue 196.91 million new shares to Eng Ho and Eng Seng at 17 sen per share, to take over Aeon Frontier.
For acquisition of Kerjaya Prospek Property, GSB proposed to settle RM100 million in cash, while issuing 1.57 billion RCPS at 17 sen each to Eng Ho and Eng Seng.
GSB said the RM100 million cash consideration will be funded through bank borrowings. The company's gearing ratio was at 0.87 times as at March 31. With the additional RM100 million borrowings, GSB's gearing ratio will soar to 0.99 times, based on the enlarged share capital of one billion shares.
GSB said it has also signed a separate share sale agreement with Eng Ho, his wife Datin Toh Siew Chuon, and Eng Seng, to take over Kerjaya Hotel Sdn Bhd for RM270.98 million.
GSB proposed to issue 1.59 billion RCPS at 17 sen each to Eng Ho, Toh, and Eng Seng.
Meanwhile, GSB has entered into a share subscription agreement with Desanda Property Sdn Bhd, Eng Ho and Eng Seng, for the group to subscribe RM42.49 million worth of new shares in Desanda, representing 99.4% stake of Desanda's enlarged issued share capital.
In return, Desanda's existing shareholders, namely Eng Ho and Eng Seng, will spend RM42.73 million to subscribe 251.37 million new shares in GSB at 17 sen per share.
Subsequent to these acquisition, Eng Ho, Toh, Eng Seng, and their private vehicle Javawana Sdn Bhd, would see their collective shareholdings in GSB increase from 40.82% as at July 10 this year, to 67.33%.
Therefore, GSB also proposes to apply for an exemption from the Securities Commission, to undertake a mandatory takeover offer.
GSB said the acquisition of Aeon Frontier and Desanda would increase its issued share capital from 552.44 million as at July 10 this year, to 1.001 billion shares. Hence, the group proposes to undertake a share consolidation of every five shares into one share, after the acquisition.
After the consolidation, GSB proposes to undertake a private placement to issue 125 million new shares.
Based on an illustrative issue price of 85 sen per share, which was derived from less than 15% discount to the five-day volume weighted average price (VWAP) of 92.45 sen per share up to Jul 10 this year, the private placement is expected to raise some RM106.25 million for GSB.
GSB said it intend to utilised up to RM99.25 million for repayment of bank borrowings, while the balance for expenses related to the private placement.
GSB said the acquisition of the four companies enable it to scale up its property development business.
"GSB will have access to on-going property development projects with total remaining gross development value of RM1.74 billion in strategic locations in Kuala Lumpur and Penang," it said.
GSB explains that the acquisition will enable it to have access to investment in the four-star 306 room Swiss Garden Hotel in Malacca city centre, as well as the new hotel, offices and mall in future.