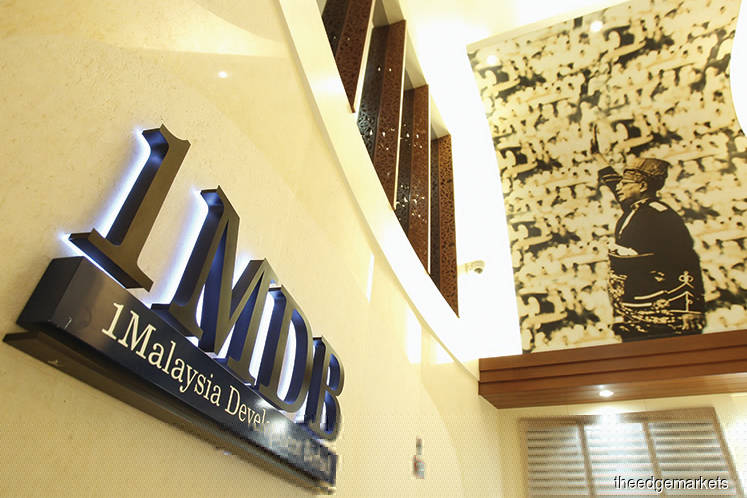 PUTRAJAYA (Aug 13): Datuk Seri Najib Razak's bid to postpone the 1Malaysia Development Bhd (1MDB) from beginning next Monday (Aug 19) was dismissed by the Federal Court today.
However, the five-member bench led by Chief Justice Datuk Seri Tengku Maimun Tuan Mat ruled that the defence and prosecution would have to take it up with High Court trial judge Justice Collin Lawrence Sequerah on Aug 19 itself whether they want to proceed with the case on that day.
This comes after Attorney General Tommy Thomas told the court that the prosecution is withdrawing its appeal to seek an adjournment for Monday's date for the 1MDB trial to begin.
"We are confident of finishing the prosecution's case by this Friday [Aug 16]," he said.
Thomas also said the prosecution will hand the witness statements for the 1MDB case to the defence this afternoon.
Under the law, the criminal trial can only begin 14 days after the defence receives the witness statements, which would be on Aug 28.
Justice Tengku Maimun in her oral judgment said the bench agreed there was no error in the decisions made by Justice Sequerah and the appellate court.
"The only decision before this court is on the court's discretion. We agree there is no error in law and hence there is no reason for us to intervene [on the appeal for postponement].
"We leave it to the parties to make the necessary application before the High Court on Monday. The appeal by the prosecution is struck out and the appeal by the defence is dismissed," she said.
Sitting on the bench with Justice Tengku Maimun are newly appointed Chief Judge of Malaya Tan Sri Azahar Mohamed, Chief Judge of Sabah and Sarawak Datuk Seri David Wong Dak Wah, and Federal Court judges Datuk Rohana Yusof and Tan Sri Idrus Harun on the unanimous decision.
It was previously reported that both the prosecution and defence would appeal as they both sought a postponement of the 1MDB trial or what is also called the Tanore case.