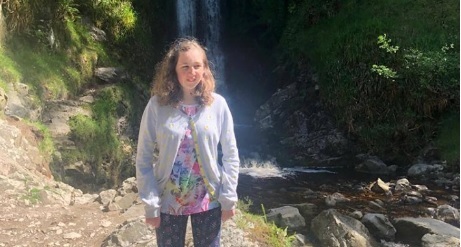 KUALA LUMPUR (Aug 15): The Paris prosecutor's office has opened a criminal probe into the death of Nora Anne Quoirin (pictured), 15, who was found dead on Monday in the jungles near a forest resort in Seremban, reported Reuters yesterday.
The Paris prosecutor had launched a criminal investigation into Quoirin's case for kidnapping on Aug 9, a source told Reuters in a text message.
The report also stated that Nora Anne's family "feared a criminal connection to her disappearance", stating that "she had special needs and had never before left the family voluntarily", British victims' organisation Lucie Blackman Trust, said in a statement issued on the family's behalf.
Meanwhile, an autopsy conducted by Malaysian authorities found that Nora Anne died of gastrointestinal bleeding, probably due to the lack of food over a long time, and prolonged stress.
"The autopsy revealed that the teenager died of gastrointestinal bleeding probably due to prolonged stress and having gone without food for a long time," Negeri Sembilan Police chief Datuk Mohamad Mat Yusop told a media conference at the compound of the Negeri Sembilan Police headquarters here today, Bernama reported.
Asked about a report that the French authorities opening an investigation for abduction in the case of Nora Anne, Mohamad said he is not aware of that.
He added that the French, Irish and British police assisted the Malaysian police in the probe into the case.
Nora Anne went missing on Aug 4, a day after she and her family checked in at a rainforest resort in Seremban for a holiday.