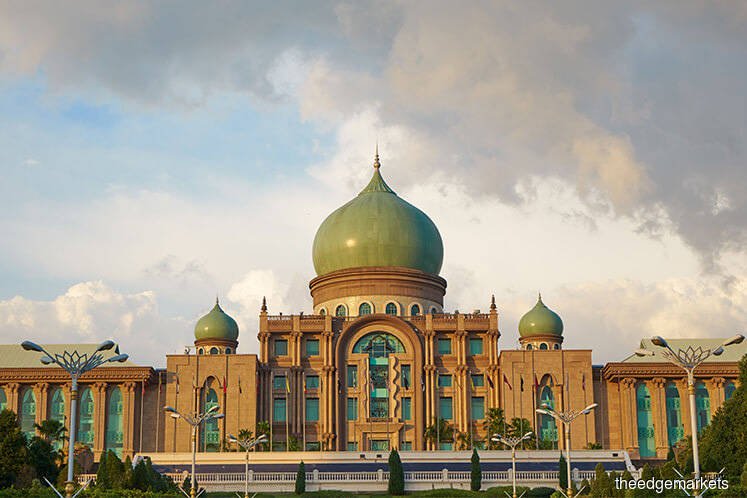 KUALA LUMPUR (Aug 16): Putrajaya is reopening the registration of G1 Grade Bumiputera contractors after freezing it for 14 years, and would review the maximum amount of contract value they can undertake from government projects.
In a joint statement by Ministry of Finance and Ministry of Economic Affairs, they said the Cabinet had met on Aug 14 this year and agreed to the reopening of registration on Sept 1, 2019.
"This would be an opportunity for new Bumiputera contractors, especially the younger generation who are technically qualified to more actively participate in the construction industry, particularly in securing government projects," the ministries said.
The government said it hopes this initiative would give rise to more Bumiputera contractors that are competitive and resilient to play a major role in the country's construction industry.
"The Cabinet also agreed to review the limit of government contract value that G1 Grade Bumiputera contractors could undertake," it said.
The two ministries said together with other government agencies, they will study the maximum cap on value of government contract these contractors could undertake by taking into account the implication from rising costs to execute the current government's projects.
"This study aims to ensure the priority and strengthen Bumiputera participation in government procurement in terms of the contract value and to bridge the income gap between the races without affecting the country's construction industry ecosystem, and in line with the principles of mutual prosperity," they said.
Currently, the government said there are 21,495 G1 Grade Bumiputera contractors registered with Construction Industry Development Board (CIDB), 70% of which were registered more than 20 years ago, and this situation does not give opportunities to new Bumiputera contractors to participate in government procurement.
"The remaining 30% G1 Grade Bumiputera contractors were registered between the last three to 20 years according to their respective fields of specialisation," it said.
The government said the reopening of registration serves as a platform to train Bumiputera contractors to further enhance their capacity and ability to higher grades.