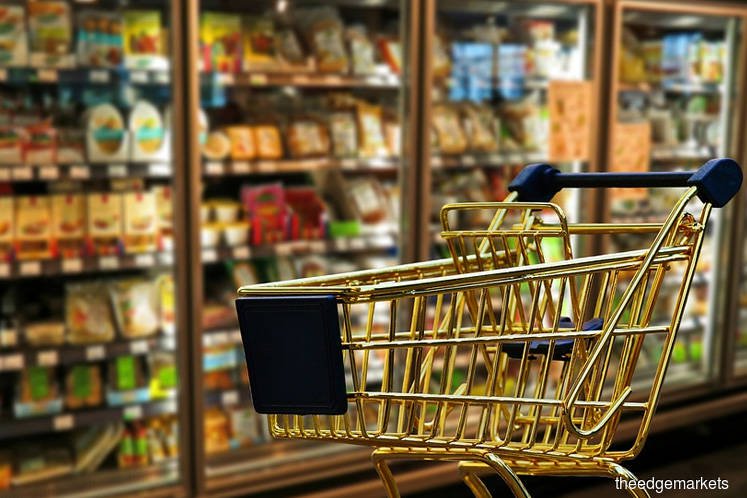 KUALA LUMPUR (Aug 20): Hong Kong-based retailer Dairy Farm International Holdings Ltd (DFI) has neither confirmed nor denied the authenticity of a list — of 22 Giant and Cold Storage stores identified to be shut nationwide — that went viral on social media.
DFI, which operates the stores via GCH Retail (Malaysia) Sdn Bhd, instead said it plans to continue investing in Malaysia for the long-term.
A table — listing seven hypermarkets, five superstores, nine supermarkets under the Giant brand and two premium supermarkets under the Cold Storage brand — with the remarks "to be closed", went viral over the weekend, spooking the market as to how grave things are looking for GCH's Retail's employees, as well as the outlook for the retail industry.
The list appeared convincing, as it even identified each of the stores by a "site identification" number.
"As we have previously stated [that] we are reshaping and reorganizing our business to better meet the needs of our customers in Malaysia and to remain competitive. The need to rebalance our offer to keep pace with customer preference, is in line with what other retail business are doing in the region and will help us create more value for our customers and strengthen our food proposition, going forward," a GCH Retail spokesperson told theedgemarkets via an e-mail response, when contacted to confirm the authenticity of the list.
"We are continuing to open, develop and invest in our stores in Malaysia. In fact, we are refreshing stores on a weekly basis, and in recent months, we have launched 14 refreshed stores which have been well-received by our customers," the spokesperson said.
"This long-term investment in our store base will lead to a stronger, more sustainable business going forward for the benefit of our customers and our team members. We remain firmly committed to Malaysia and investing and growing our business for the long term," the spokesperson added.
A quick check with other retail players revealed that they had trusted and believed that list was real, as rumours of GCH Retail closing some 19 outlets this year had started to spread in April. To make matters worse, the recent spate of store closure by the operator, two of which appear on the list — Giant Section 18, Shah Alam and Cold Storage Wangsa Walk — has further convinced the market that it is legitimate. One retailer suggested that it was an old list that is currently circulating.
A cross reference of the stores named on the list and the websites of Giant and Cold Storage, reveals that, but for the Giant Section 18 Shah Alam and Cold Storage Wangsa Walk stores, the other 20 stores are still operating.
Last month, The Edge Malaysia weekly identified six other stores that had closed, apart from the one in Shah Alam and Wangsa Walk. They include Giant Paramount, Cold Storage Subang Parade, Cold Storage Sunway Pyramid and Cold Storage Jaya One in Petaling Jaya, Selangor and Giant Sungai Petani in Kedah and Giant Bandar Puteri Puchong.
In 2014, GCH Retail had a total of 147 stores including two Mercato supermarkets and one Jason's Food Hall. Today, the number of outlets is just below a 100 stores. Whether a store is termed hypermarket, superstore or supermarket, generally depends on the store size.
GCH has been suffering four consecutive years of net losses from the financial year ended Dec 31, 2014 (FY14). A search on the Companies Commission of Malaysia website show GCH Retail posted a net loss of RM235.11 million on revenue of RM4.61 billion in FY17, and had total liabilities of RM1.71 billion and total assets of RM2.63 billion. As at end of FY17, its accumulated losses were RM243.48 million.
The retailer experienced lower sales and profit in the first quarter ended March 31, 2019 (1QFY19).
GCH Retail is 30%-owned by Negeri Sembilan royal family-controlled Syarikat Pesaka Antah Sdn Bhd and 70% by DFI Mauritius Ltd.