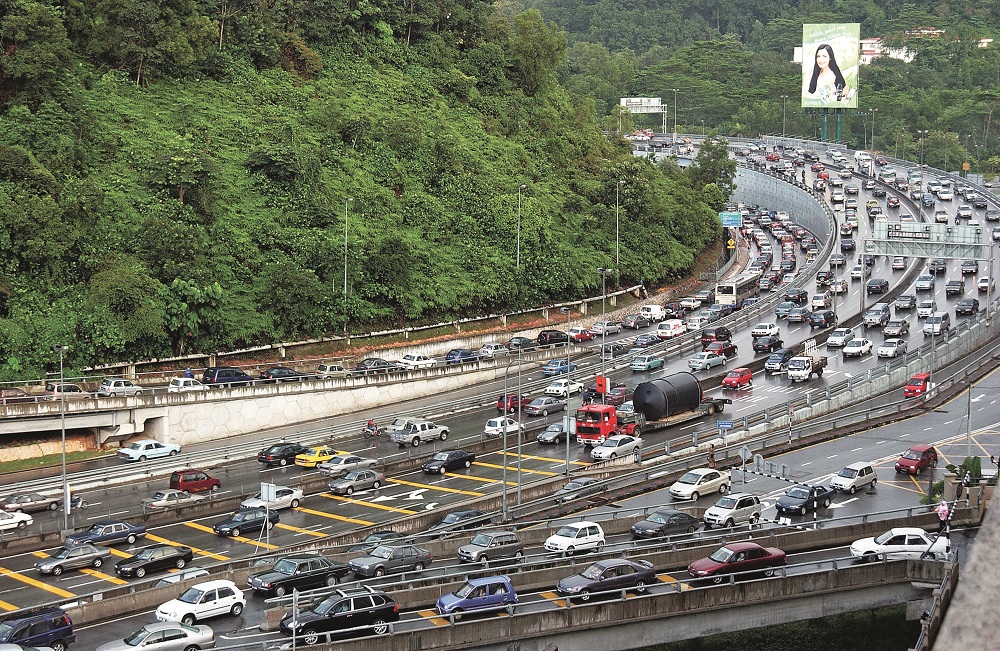 KUALA LUMPUR (Aug 21): A high-level meeting of government officials is believed to take place as soon as tomorrow to map out the plan on the highway concessions in the country moving forward.
It is learnt that the government has hired consultant KPMG PLT on the matter. The consulting firm conducted a study.
According to sources, KPMG, in the report, highlighted that the Malaysian Highway Authority (MHA) may end up running the highways if bought over by the government. And the consultant raises question whether MHA has the capability to operate and maintain them should it be made the vehicle to buy out the concessionaires.
To recap, the MHA is a statutory body which was established on Oct 24, 1980. It was mandated to supervise, and execute the design, construction, regulation, operation and maintenance of inter-urban highways, to impose and collect tolls, among other functions.
"I heard about the meeting ... I assume it has to do with the proposals that have come in to take over some of the highways," one analyst from a bank-backed brokerage said when contacted.
Meanwhile, government officials preferred to keep a lid on things and did not want to comment when asked on the meeting.
Much of the discussions could also be on proposals to take over some of the highway concessions, after which a decision could be made.
Details of the consultation paper are scarce, but sources indicate that KPMG had met with officers of the highway authority over the past few weeks to gather information.
KPMG has also undertaken the highway authority's financials. Some findings being that the MHA has a high liability base of as much as RM2 billion, while its asset base at best, is at RM1.8 billion.
Most of MHA's liabilities are long term, while its assets, on the other hand, are mostly current, which would indicate that the existing asset base may not be sufficient for its long-term financial obligations.
Fixed deposits make up a chunk of MHA's asset base while liabilities consist of development funds and government loans. The highway authority had a compounded annual growth rate in excess of 4.5% on cash flow.
Among the issues being grappled with include what would happen after a concession agreement ends. Will the assets or highways be transferred to the highway authority as per Section 21 of the Highway Act, which gives the relevant minister the right to transfer it to the authority or designate it a federal road?
But then, does the MHA have the capability to operate and manage the highways, if the assets are transferred to it?
In June, Putrajaya, via the Ministry of Finance Inc (MoF Inc), had offered to take over four toll concessions owned by Gamuda Bhd and its 44% owned public-listed subsidiary Lingkaran Trans Kota Holdings Bhd (Litrak Holdings) for RM4.5 billion cash.
MoF Inc's offer is to take over Kesas Holdings Bhd (which owns Kesas highway), Sistem Penyuraian Trafik KL Barat Holdings Sdn Bhd (which owns Sprint, Kerinchi and Penchala highways), Litrak Sdn Bhd (which owns Lebuhraya Damansara Puchong), Projek SMART Holdings Sdn Bhd (which owns SMART Tunnel).
According to Finance Minister Lim Guan Eng the government's RM6.2 billion offer to take over these concessions would save taxpayers RM5.3 billion in compensation to the concessionaires.
Last week, the New Straits Times, citing sources, reported that the government had a proposal to take over 15 highways, including the North-South Expressway (NSE), for RM43 billion, which would save users as much as 45% before tolls are removed in 2038.
The plan is for the government to offer to acquire highways owned by PLUS including NSE for RM30.8 billion, as well as those by Projek Lintasan Kota Holdings Sdn Bhd for RM3.1 billion, Gamuda's highways for RM5.6 billion and IJM Corp Bhd's highways, namely Sungai Besi Expressway or Besraya, Lebuhraya Kajang Seremban or LEKAS, and the West Coast Expressway, which is still being built, for RM2.7 billion.
In October last year, a proposal was mooted to form a highway trust that could reduce toll charges by as much as 50%, by adopting a model similar to real estate investment trusts, but this did not gain traction.
A few months ago Maju Holdings Bhd and its stakeholder, Tan Sri Abu Sahid Mohamad, revised the earlier proposal, which was submitted to the previous government in September 2017, to take over PLUS Malaysia.
The revised proposal includes four scenarios. Firstly, a 25% reduction in toll rates, which would entail Maju getting a 10-year extension to the 2038 expiry of PLUS' concession.
The others entail Maju offering a 30% toll reduction with an extension of the concession for 15 years, or until 2053, a 33% toll reduction if the concession is extended for 20 years and a 36% toll reduction for a 30-year extension or until 2068.
It is understood that the revised proposal is hinged on the government extending the concession period, and maintaining the government guarantee on PLUS' debt structure throughout the concession period and the extension.
This article first appeared in The Edge Financial Daily, on Aug 21, 2019.