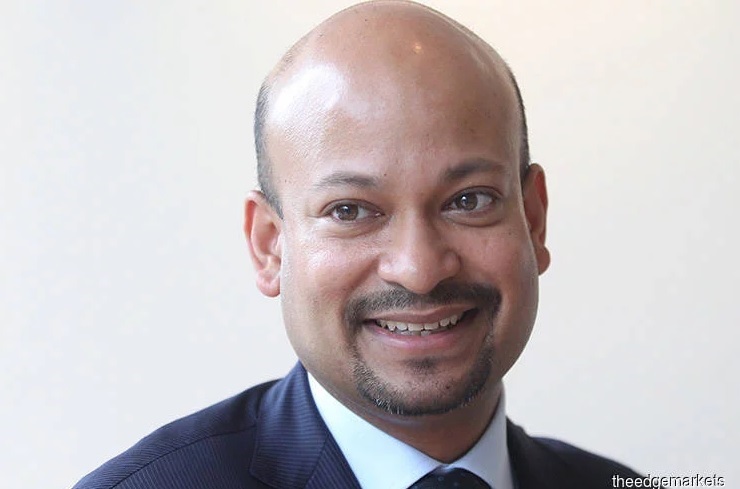 KUALA LUMPUR (Aug 21): The Malaysian Anti-Corruption Commission (MACC) has unfrozen all seven bank accounts and two Central Depository System (CDS) accounts belonging to former 1Malaysia Development Bhd (1MDB) president and chief executive officer Arul Kanda Kandasamy (pictured).
The High Court was told that the final order from MACC dated Aug 20, 2019 to Bursa Malaysia was meant to unfreeze the two CDS accounts.
Arul Kanda has originally filed an application on Monday (Aug 19) to the High Court, seeking to unfreeze his two CDS accounts and compensation for loss of share value and investment opportunities arising from the freeze.
However, since MACC has unfrozen these two accounts yesterday (Aug 20), Arul Kanda, through his lawyer Datuk N. Sivananthan, today told the High Court that he is withdrawing the application dated Aug 19 this year and will not pursue compensation.
High Court Judge Mohamad Zaini Mazlan allowed the withdrawal of the application today.
Sivananthan told reporters here today that the application was filed after the MACC had frozen his accounts since July 12 last year.
"The freeze was done under AMLA (Anti-Money Laundering, Anti-Terrorism Financing and Proceeds of Unlawful Activities Act 2001), and the authority has 12 months to determine whether to initiate prosecution or forfeiture, for this case none was undertaken, so we filed the application on Monday [Aug 19], but since the remaining two CDS accounts were unfrozen yesterday [Aug 20], our application has become academic, so we sought to withdraw [it] today, and my client's instruction was not to pursue compensation," he said.
Sivananthan also said Arul Kanda's seven bank accounts were already unfrozen before the application was filed on Monday.