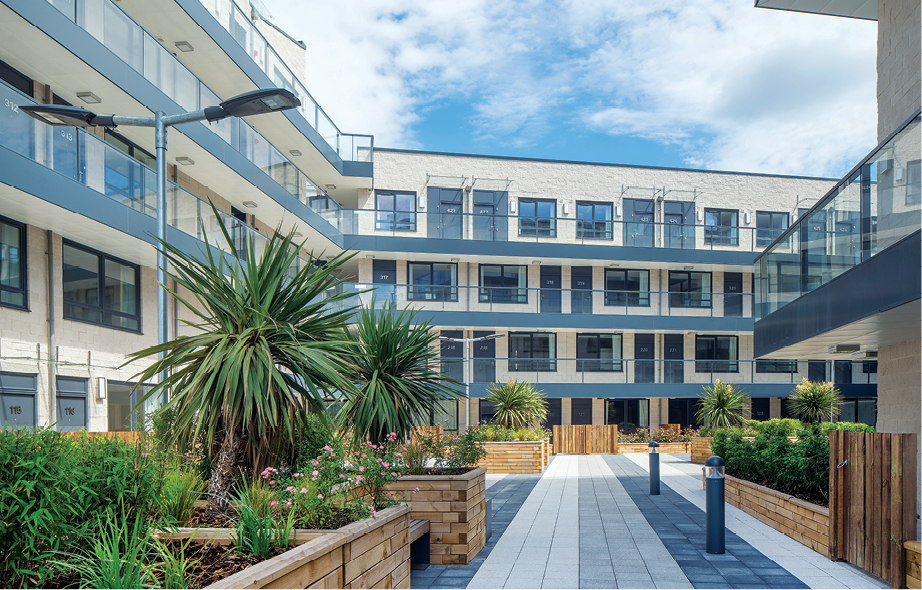 Despite Brexit uncertainties in the UK, Eco World International Bhd (EWI) has positioned itself as a key player in the robust build-to-rent (BTR) housing sector, whilst it keeps an eye on the open market sales (OMS).
According to EWI executive vice chairman Tan Sri Liew Kee Sin, EWI's BTR strategy would provide smaller margins but a safer route for the company's business in the UK. Liew is also chairman of Malaysia's Eco World Development Group Bhd, a major shareholder of EWI.
BTR is currently favoured by developers in the UK, and especially so in London.
BTR projects typically comprise homes built in a cluster of 100 to 10,000 units with amenities. Held by a single owner — often an institutional investor — these units are rented out and managed by specialist residential asset managers appointed by the owner.
The BTR model originated from the United States but the trend caught on in the UK, and in recent years it has seen strong growth.
Figures from the British Property Federation show that a total of 90,593 BTR units were completed, under construction or in the planning pipeline in the UK in March 2017. This figure has spiked by almost 55% to 140,090 units in March 2019.
Of the total units in March, there are over 30,000 completed units with an estimated value of £9.6 billion (RM48.67 billion), according to Savills UK.
This is expected to jump to about 1.7 million BTR units worth almost £550 billion at what industry players call "full maturity".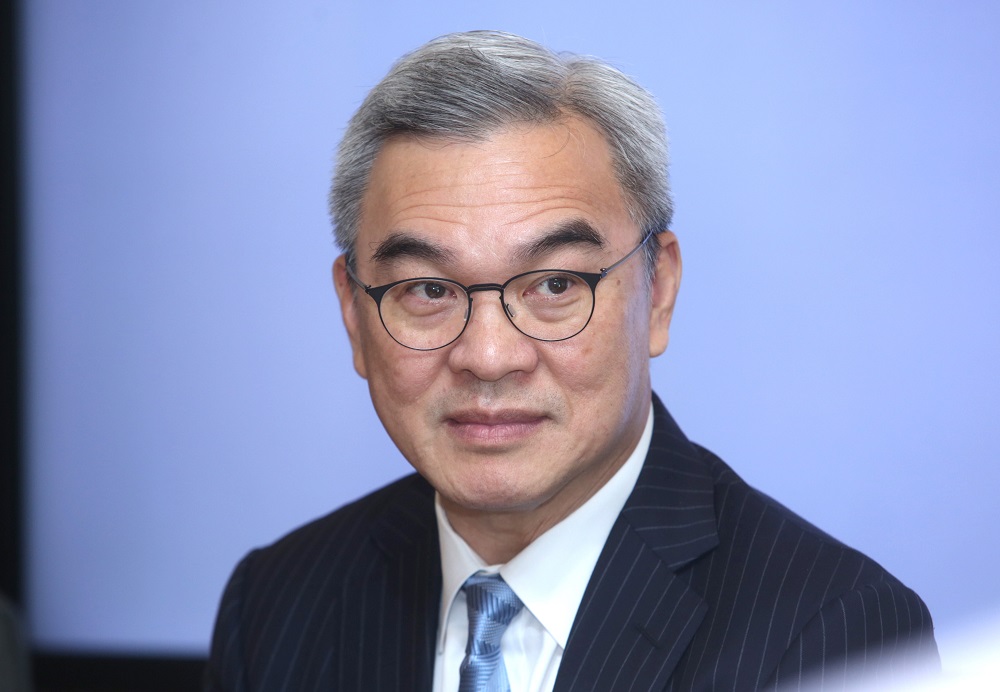 The sharp growth has not escaped EWI. Through its 70%-owned joint venture EcoWorld London, the company currently has some 1,450 BTR homes that are completed or under construction in London.
The portfolio comprises 597 units in phase one of Barking Wharf in Barking, 487 units at Kew Bridge in Brentford, 119 units at be:here in Hayes and the remaining in East India — all being managed by EcoWorld London itself.
Among the BTR projects, be:here has been operational since February 2017 and the occupancy rate for the one, two and three-bedroom fully-furnished apartments currently stands at 98%. The average monthly rental is about £1,400 per unit and tenancies range from six months to three years.
EWI aims to add another 1,000 BTR homes by the end of this year and another 2,000 units to its portfolio next year in order to meet its five-year target of managing 10,000 BTR homes.
"There are several factors contributing to BTR growth — growing population, undersupply of homes and a substantial number of investors looking to park their capital in the London residential market," said Liew.
Investor appetite in the residential market in London is largely coming from pension funds based in the UK, US, Canada and East Asia for the fact that residential property in London generates rents that are fairly close to inflation.
To recap, EWI's love affair with BTR started with the acquisition of a 70% stake in Be Living, the residential development arm of Willmott Dixon Holdings Ltd. This led to the birth of EcoWorld London, which enabled EWI to venture into the BTR sector as well as mid-market homes for OMS on 12 sites in Greater London and the Southeast of England in 2018.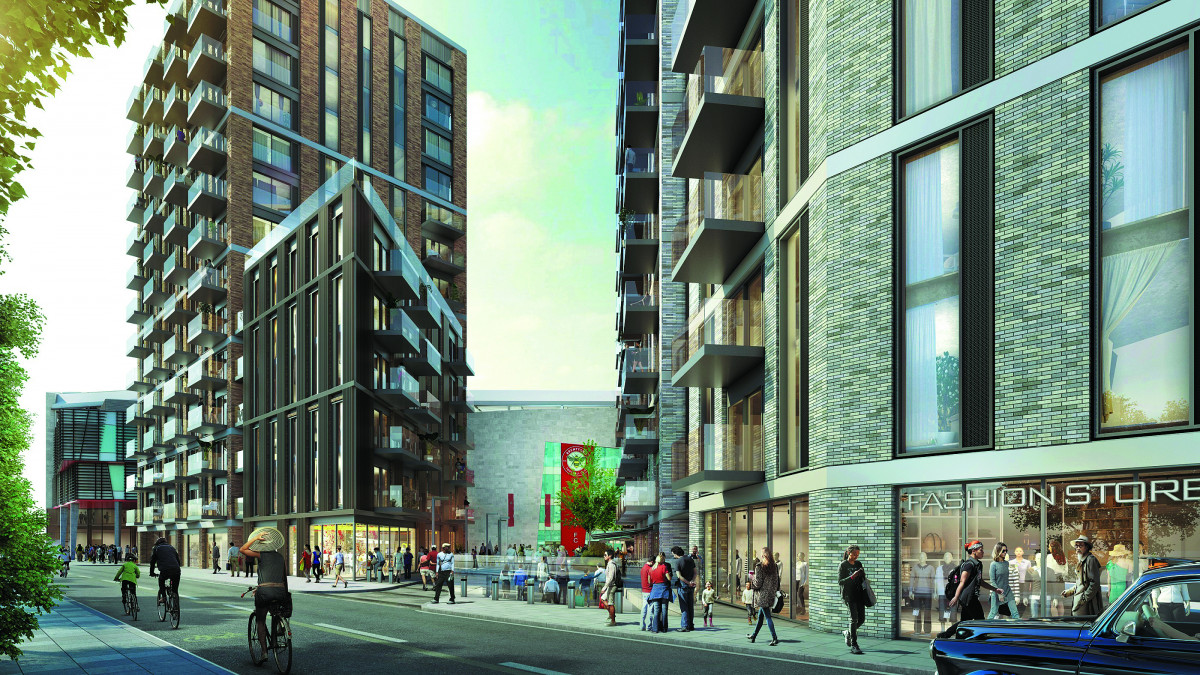 EWI's first foray into the UK began with the EcoWorld-Ballymore joint venture that is currently developing three prime waterside residential projects in London City Island in Leamouth Peninsula, Embassy Gardens in Nine Elms and Wardian London in London Docklands in 2015. The property developer has started reporting profit since the third quarter of its financial year ended Oct 31, 2018 (3QFY2018) due to the completion and handover of most units in London City Island and Embassy Gardens.
The beauty of BTR over OMS
With one leg firmly in the BTR business, EWI is in no hurry to add to its land bank for new OMS projects. While OMS in the UK invest forward, this is not the case for BTR as the institutional investor provides the progress payments for construction.
The downside of BTR is a lower margin for EWI but the company is shielded from the higher risk of OMS, where earnings from a project are recognised only after completion.
"BTR also carries risks, but a smaller risk," said Liew at a briefing with Malaysian and Singaporean journalists on Aug 15 in London.
This is because BTR deals are usually conducted on a forward funded basis in the UK, explained EWI president and CEO Datuk Teow Leong Seng, who was also present at the briefing.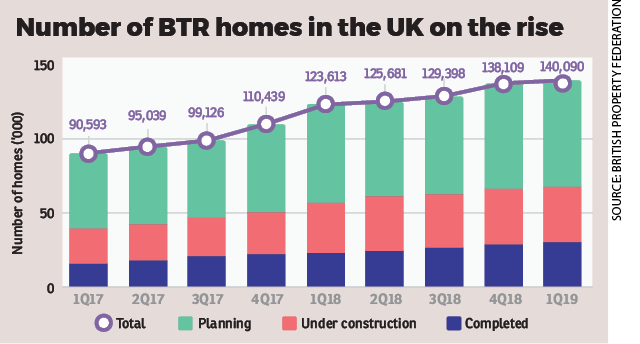 "[Under a forward funding arrangement], you sign a contract with the investor and once the completions [of the terms in the contract] are met, they will pay you the land price and after that, they pay you every month as you build the units. So there is no need for borrowings.
"The only risk that we take on is basically construction cost but even so, we will lock in all the contractors in place during the signing [of contracts] with the investor," he elaborated.
More interestingly, with BTR, EWI will no longer remain a mere developer in London.
The company has now expanded into property and facility management on top of the home renting business.
While this will bring recurring income, it also means EWI will have to ensure that it stays true to its brand promise of excellence in all aspects of its operations, which includes consistently delivering unmatched service and product quality to customers, and a proactive approach to managing environment, health and safety practices.
Nevertheless, the Brexit deadline of Oct 31 is a date to watch. It will be interesting to see whether the UK will leave the European Union with a deal or not and how companies like EWI will respond and perform post-Brexit.
Why BTR is taking off in London
• Market value could grow from £9.6 billion today to almost £550 billion at maturity
• Difficult to buy a home as average house price is equivalent to more than 12 times the average income
• Rising demand for rental homes as population is expected to reach 10 million by 2035 from about 8 million today
• More people choose to rent based on flexibility, convenience and the lifestyle they want
• Strong interest from institutional investors due to the long term, inflation-linked rental returns from BTR homes

This story first appeared in the EdgeProp.my pullout on Aug 23, 2019. You can access back issues here.