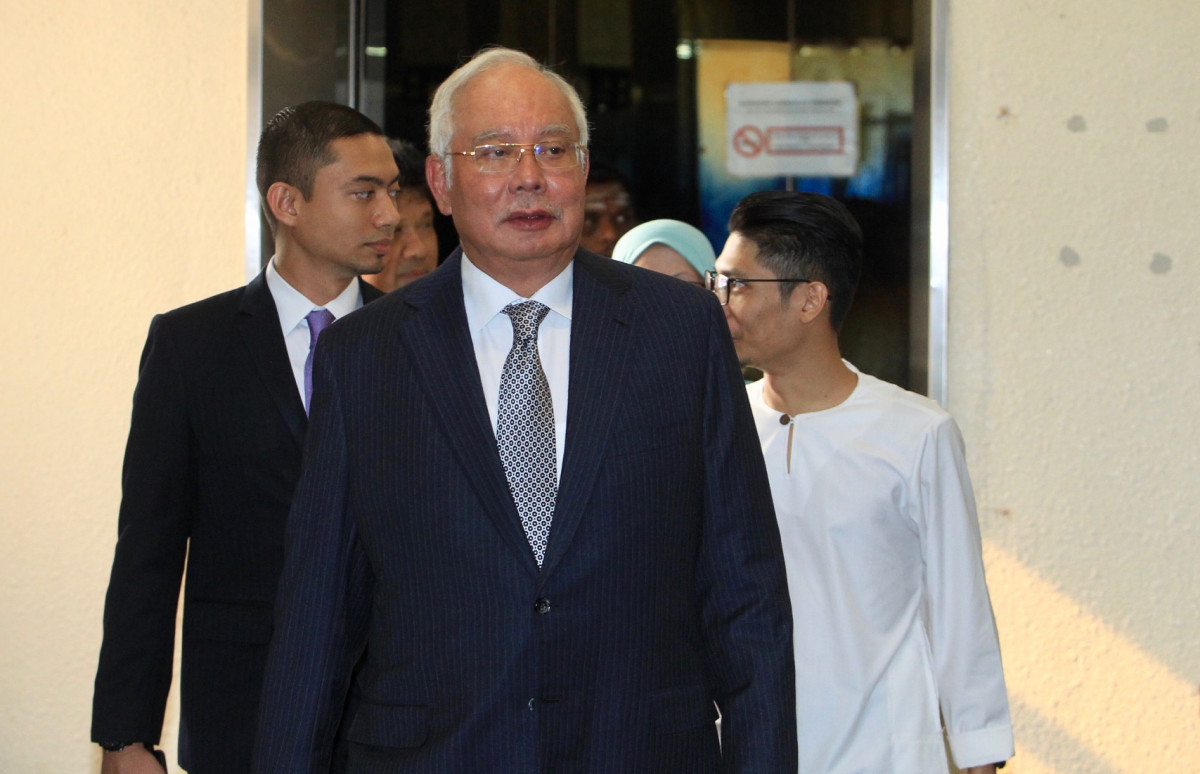 KUALA LUMPUR (Aug 23): Prosecutor Datuk V Sithambaram had at the High Court here today challenged Datuk Seri Najib Razak's defence team to call the purported wife of Qatar's ex-prime minister to prove that a thank you letter she sent to Najib and his wife is genuine.
It was alleged that the letter dated Aug 15, 2014 from Noor Abdulaziz Abdulla Turki Al-Subaie was to thank Najib and Datin Seri Rosmah Mansor for the purchase of RM3.2 million worth of de GRISOGONO jewellery which were charged to Najib's AmBank credit card.
It was reported that Noor is the wife of Qatar's ex-prime minister Sheikh Hamad Jassim Jaber Al Thani. Najib is alleged to have purchased the jewellery during his and Rosmah's trip to Italy on Aug 8, 2014.
Today, Sithambaram is the appointed prosecutor in Najib's trial on the alleged misappropriation of money from SRC International Sdn Bhd. Najib is facing three charges of criminal breach of trust, one for abuse of power and three for money laundering of RM42 million worth of SRC funds.
"I hope you are calling (Noor) to prove this," Sithambaram said to the defence team.
Sithambaram said this after defence lawyer Farhan Read produced the letter during the hearing when witness Malaysian Anti-Corruption Commission investigating officer Senior Assistant Commissioner Rosli Hussain was cross-examined.
Sithambaram told the court that the letter cannot be marked as a defence exhibit. Farhan agreed for the letter be marked as a defence identification document instead and not as a defence exhibit.
During cross-examination by Farhan, Rosli claimed that he remembered Najib saying the jewellery was gifted to the ex-prime minister of Qatar.
"However, Rosmah did not mention at all the letter," Rosli said.
Rosli disagreed with Farhan's suggestion that Najib did not abuse the SRC funds.
Farhan: Najib has no intention to "curang" (abuse) the funds and it was (his) own account.
Rosli: I disagree.