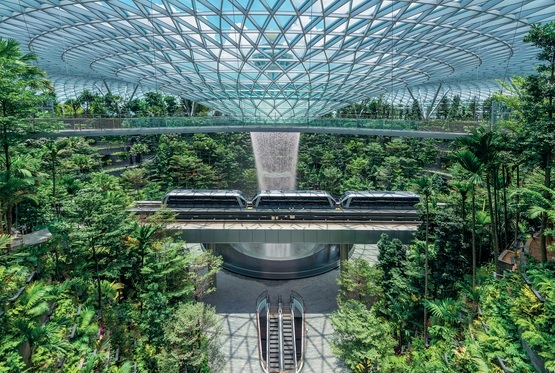 KUALA LUMPUR (Aug 24): An 18-month-old girl has died from her injuries yesterday after a full-length mirror from a fashion store in Jewel Changi Airport, Singapore, fell on her, reports from the city state say.
The freak accident occurred at Urban Revivo outlet on the second floor of Jewel Changi Airport. Urban Revivo is a famous Chinese fashion label.
In a report by the TODAY daily, a spokesperson from Jewel Changi Airport said staff "who were on site had quickly administered first aid on the child as they waited for paramedics to arrive". The unconscious girl was then taken to Changi General Hospital where she was later pronounced dead.
According to the TODAY report, the girl's family is from China, based on information provided by Singapore-based Chinese newspaper Lianhe Wanbao.
Channel News Asia reported that the city state's police received a call for assistance at about 12.30pm yesterday at 78 Airport Boulevard saying that a mirror had fallen on an 18-month-old girl.
A spokesperson from Urban Revivo told the local media that the company is assisting police with the investigations.
"We are in contact with the family and providing them our fullest support during this difficult time."
Jewel Changi Airport was officially opened to the public on April 17 this year. The Jewel Changi Airport website described its role as "to augment Changi Airport's position as a leading air hub globally and boost its appeal as a stopover destination for travellers".
It was built at a cost of S$1.7 billion (RM5.18 billion).
Since its opening, travellers through the airport have made it a priority to stop by there to visit the mall to admire what the state-of-the-art building has to offer.
Based on the geometry of a torus, Jewel Changi Airport is designed as a central connector between the airport terminals at Changi Airport. Jewel Changi Airport is directly accessible from the Terminal 1 Arrival Hall and connected to Terminal 2 and 3 via link-bridges.