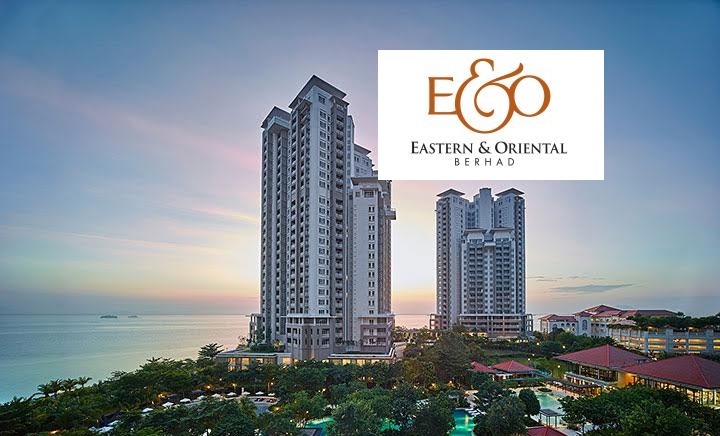 KUALA LUMPUR (Aug 28): Eastern & Oriental Bhd (E&O) is looking to sell RM300 million in property inventory in its current financial year (FY20).
At a press conference today after its annual general meeting (AGM), senior general manager Yeonzon Yeow said the group would be aiming to sell RM300 million worth of property, mainly from its Seri Tanjung Pinang (STP) development in Penang.
"The new launches from The Peak and The Conlay will then drive our unbilled sales, because our strategy for the past three years is not conduct new launches but focus on our existing inventory," he said.
As of March 31, 2019, unbilled sales stood at RM61.3 million, of which 94% is from Penang and the balance is from the Klang Valley.
As of FY19, the group's property inventory level was brought down to RM215 million (at cost).
Yeow added that the group's Eastern & Oriental Hotel in Penang had occupancy rates of above 80%, while its E&O Residences in Kuala Lumpur saw average occupancy rates of above 70%.
He added that for the financial year ending March 2020 (FY20), the group would be putting RM40 million into E&O Hotel's refurbishment.
The Conlay Development is set to launch in the fourth quarter of 2019 (4Q19).
Meanwhile, The Peak is set to launch in early 2020.
On the potential sale of its Straits Quay Mall, managing director Kok Tuck Cheong said that at the moment, it is not the best time to sell the mall, as the group would not be able to get the right value for it.
"We will continue to manage it and see how the market moves. Certainly if there is [an offer to buy the mall], an attractive offer, we will look at it," said Kok.
On its land reclamation works for the first portion of the second phase of the STP project (STP2A), the group is targeting to hand over the site to the Penang Government at the end of the year — with works on STP 99% completed and reclamation works on Gurney Wharf 100% completed.
Kok added that E&O is not interested in bidding for the Tanjung Rhu Resort and Langkawi land linked to Tan Sri Tajudin Ramli, as the group wants to focus on the STP project.