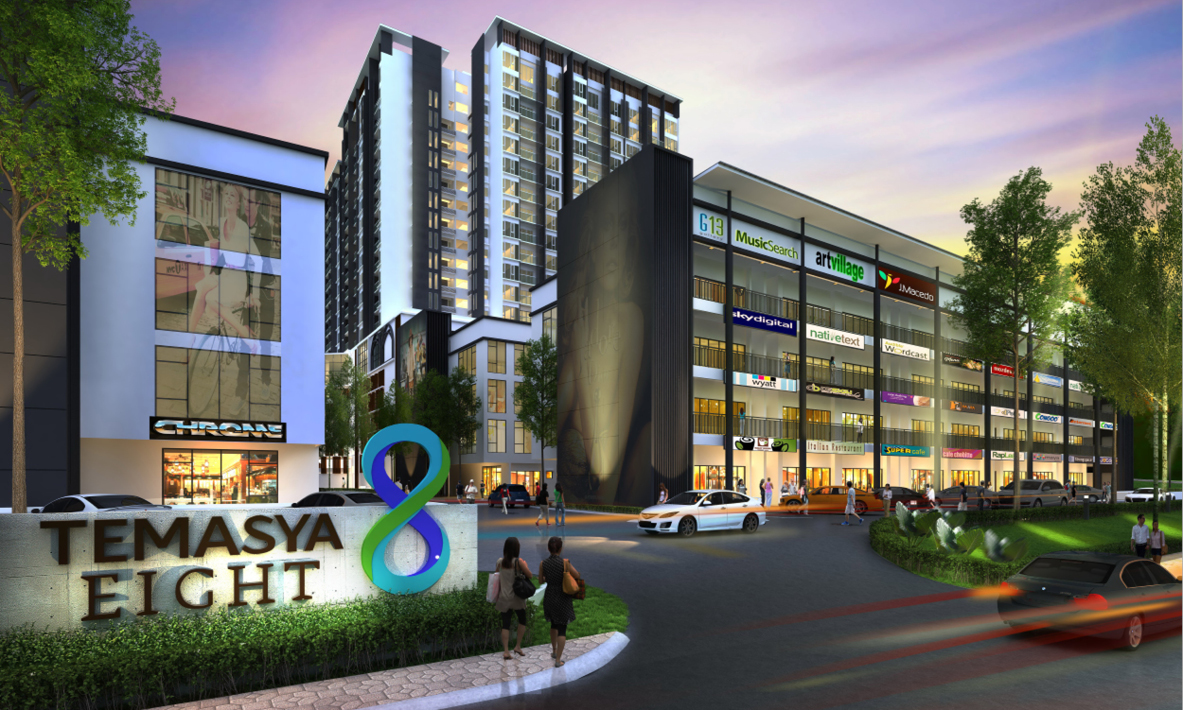 Shah Alam was Malaysia's first master-planned city after the country's independence in 1957. Surrounded by Kuala Lumpur, Petaling Jaya, Subang Jaya and Klang, the modern capital city of Selangor is the birth place of Malaysia's first national car, the Proton Saga.
Contributing to this mature city's vibrant commercial and industrial scene is TemasyaGlenmarie, a 570-acre township development by I&P, a subsidiary of S P Setia Bhd.
TemasyaGlenmarie is known as the industrial hub of the automotive industry in the country, hosting top auto brands such as Lamborghini, Peugeot, Volkswagen, Nissan, Mazda, Audi, Proton and Perodua, as well as a myriad auto accessories outlets.
The industrial component of TemasyaGlenmarie makes up around 70% of the development with the automotive industry taking centre stage. The rest of the township, which is already 90% developed, comprises residential and mixed commercial developments.
Extraordinary growth
Properties in TemasyaGlenmarie have been experiencing astounding value appreciation since its first launch in 2009. Citing Temasya Suria superlink houses, the first terraced houses launched in the township for example, S P Setia's divisional general manager Datuk Zaini Yusoff said the homes were launched in 2009 at around RM700,000 and their value spiked to RM1.70 million upon completion in 2011.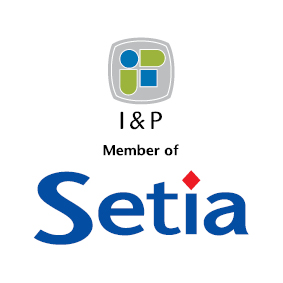 TemasyaGlenmarie is flourishing, thanks to its easy access to the Federal Highway, the New Klang Valley Expressway (NKVE) and Old Subang Airport Road, providing the area with excellent connectivity to the Kuala Lumpur city centre, Port Klang and the Subang Airport. This has attracted many multi-national companies to set up their factories and offices here.
The light rail transit (LRT) also serves parts of the township and Temasya 8 in particular offers the convenience of having the Glenmarie LRT station less than 1km away and the Subang Jaya LRT station, about 4km away.
The latest commercial project in the industrial-focused township is Temasya 8 Business Suites. It comprises 104 units of four-storey strata shopoffices in three blocks. The project was completed in October 2018 and there are only a limited number of units left for sale. Unit built-ups are from 936 sq ft to 1,324 sq ft to cater to small and mid-scale businesses. Prices start from RM752,800.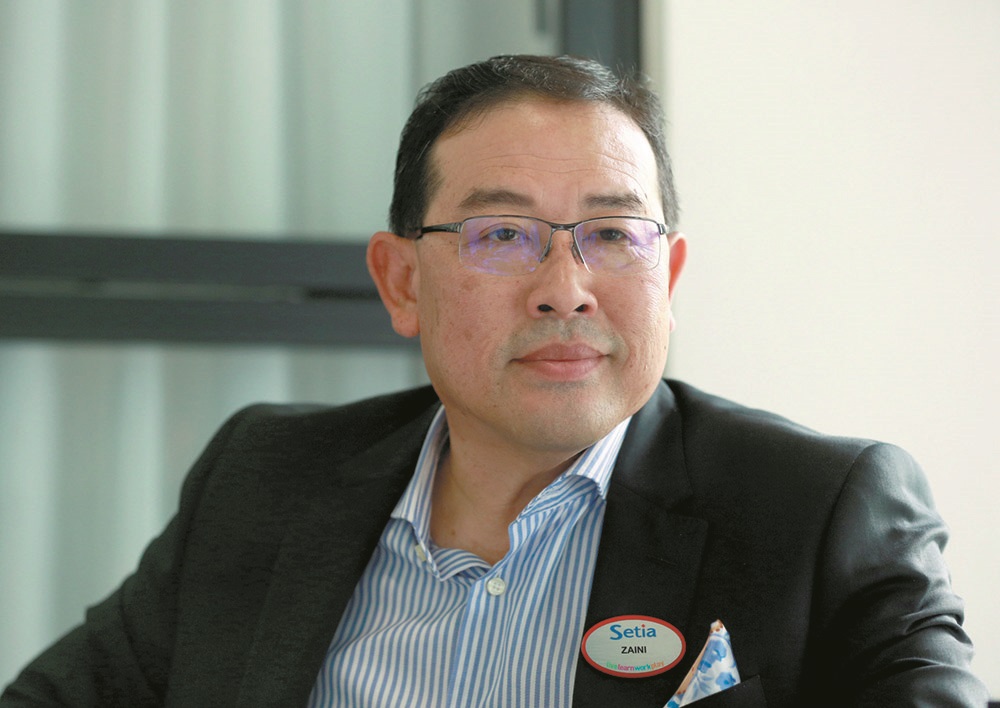 According to Zaini, there are only a few pockets of land left in TemasyaGlenmarie, hence the business suites at Temasya 8 offers a rare opportunity for those looking to invest or own a commercial property in the thriving township.
"There are not many commercial areas around here while the commercial areas in neighbouring Subang Jaya are already saturated," Zaini says, adding that investors as well as upgraders from Subang Jaya are also eyeing TemasyaGlenmarie.
Temasya 8 Business Suites boasts freehold status and its units come with a practical design and are affordably priced. It aims to serve the working population from the surrounding factories and offices as well as students from educational institutions such as Universiti Teknologi MARA Shah Alam located nearby.
Zaini is confident that many will throng the businesses at Temasya 8 in future including people from TemasyaGlenmarie itself and from Subang Jaya.
"It is now the right time to purchase, as the units are completed. Shops are beginning to open in the units that have been handed over to their owners. New businesses can begin their operations straight away," says Zaini, adding that the place suits all kinds of businesses, especially food and beverage.
Meanwhile, I&P is building another four blocks of business suites adjacent to Temasya 8. Dubbed Temasya Niaga, they began construction in April 2018 and are expected to be completed by mid-2020. There are already six completed commercial blocks at Temasya Niaga where businesses are opening up.
"Temasya 8 would benefit as business activities nearby gain traction," offers Zaini.
Despite the various headwinds faced by the local economy, he is optimistic about the property market. "I expect the market to rebound in one or two years. And as you can see from history, once it rebounds, the momentum would be strong," he says.
The National Home Ownership Campaign initiated by the government and the Real Estate & Housing Developers' Association could act as a catalyst to jumpstart the residential property market, he adds. "And when people buy houses, there would be a need for commercial properties or shops to serve the neighbourhood," he concludes.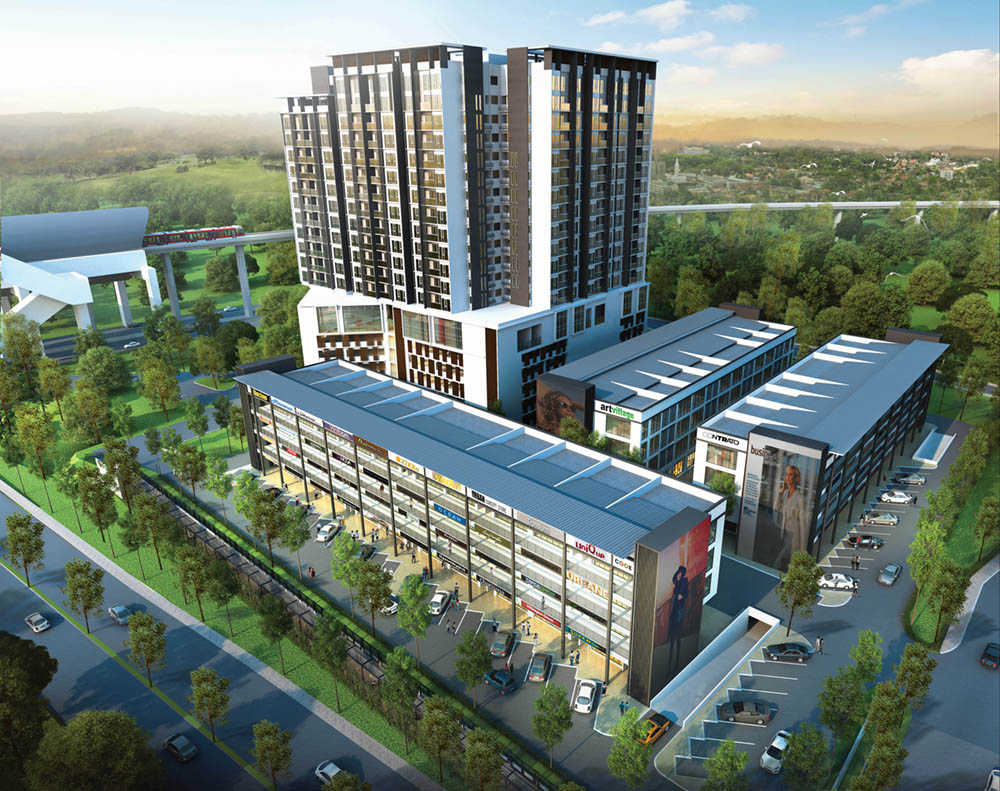 OUTSTANDING CONNECTIVITY
• Glenmarie LRT station
• Subang Jaya LRT station
• Future LRT 3 stations – Glenmarie station and Temasya station (under planning)
• Bus stations
• Federal Highway
• NKVE
EXCELLENT LOCATION

Subang Jaya – 3km
Shah Alam – 7km
Petaling Jaya – 12km
Kuala Lumpur – 26km
NEARBY AMENITIES
Transportation hub

• Subang Airport – 6km
• Port Klang – 24km
Universities
• Taylor's Lakeside Campus – 4km
• UiTM Shah Alam – 11km
• Segi University, Kota Damansara – 16km
Healthcare centres/hospitals
• BP Healthcare Glenmarie – 1km
• Subang Jaya Ramsay Medical Centre – 4km
• Ara Damansara Medical Centre – 11km
• Hospital Shah Alam – 15km
FEATURES OF TEMASYA 8 BUSINESS SUITES
• GDV of about RM97 million
• Freehold
• Four-storey strata shopoffices
• 104 units
• Practical and functional layout
• Block B1: Built-up area between 947 sq ft and 1,324 sq ft
• Block B2 & B3: Built-up area between 936 sq ft and 1,292 sq ft
• Price starts from: RM752,800